Oh the joy of re-reading the classics!  When you don't have to be critically evaluated on your thoughts (whether it be an assignment, exam or an essay), you can appreciate the richness of the prose in new and different ways.  Also, a more mature mind can pick up the minor references in the text that a student stressed out about exams can not.  Finding one book from each of these authors was a trial:  there were the drama plays, the books read in class and the movie adaptations.  Here are our recommendations for re-reading the classics in your own sweet time.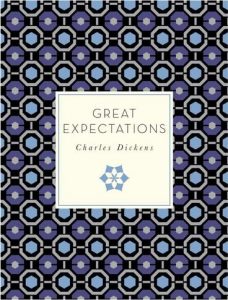 Great Expectations by Charles Dickens
Enjoy the classic tale of adolescence, growth, and loyalty, all set in Victorian London. The cautionary tale of a young man raised high above his station by a mysterious benefactor has remarkable characters and a mysteriously compelling story.  The orphaned boy Pip snobbishly abandons his friends for London society and 'great expectations', and grows through misfortune and suffering to maturity.  This is one of Dickens' most popular and best loved novels.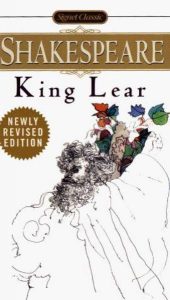 King Lear by William Shakespeare
Similarly themed, the story of King Lear beautifully illustrates the old saying 'pride comes before a fall.'  I've always found this story the most heart-breaking of all of Shakespeare's works.  King Lear decides to step down and divide his kingdom between his three daughters. When his youngest and favorite daughter refuses to compete and perform her love for him, he is enraged and disowns her. She remains loyal to him, however, though he slides into madness and his other children betray him.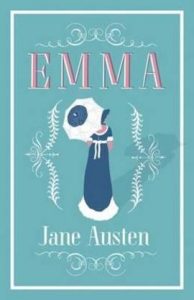 Emma by Jane Austen
Emma Woodhouse, handsome, clever, rich – and fiercely independent – is perfectly content with her life and sees no need for either love or marriage. Nothing, however, delights her more than interfering in the romantic lives of others. But when she ignores the advice of her good friend Mr Knightley and attempts to arrange a suitable match for the pretty, naïve Harriet Smith, her well-laid plans soon unravel and have consequences that she never expected.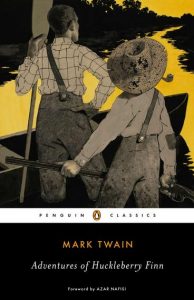 The Adventures of Huckleberry Finn by Mark Twain
Huck is a young, naive white boy fleeing from his drunken, dangerous Pa; and Jim is a runaway slave longing to be reunited with his family. Flung together by circumstance, they journey down the Mississippi together on a log raft, each in search of his own definition of freedom. Their daring adventures along the way provide both entertainment and a satirical look at the moral values of the Deep South of the 1800s.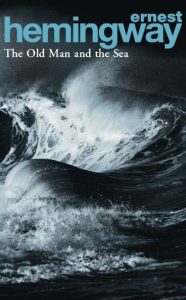 The Old Man and the Sea by Ernest Hemingway
Set in the Gulf Stream off the toast of Havana, Hemingway's magnificent fable is the story of an old man, a young boy and a giant fish. In a perfectly crafted story, which won for Hemingway the Nobel Prize for Literature, is a unique and timeless vision of the beauty and grief of man's challenge to the elements in which he lives.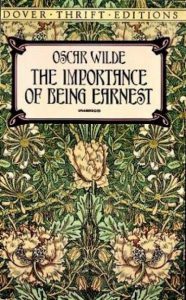 The Importance of Being Earnest by Oscar Wilde
'Earnest' is a witty and buoyant comedy of manners that has delighted millions in countless productions since its first performance in London's St. James' Theatre in 1895. Oscar Wilde's brilliant play makes fun of the English upper classes with light-hearted satire and dazzling humour. It is 1890's England and two young gentlemen are being somewhat limited with the truth. To inject some excitement into their lives, Mr Worthing invents a brother, Earnest, as an excuse to leave his dull country life behind him to pursue the object of his desire, the ravishing Gwendolyn.