Whenever you look at any best-seller list, there is going to be at least a few crime novels. More often the crime is murder and the novel is based around the investigation and eventual resolution. Murder is something that fascinates us, you just need to turn on the TV after 8pm to realise that. I think it's in part due to the mystery: who committed the crime? It's also the psychological analysis: what drives someone to commit such a crime?
Here are 5 of the best:
The Murder of Roger Ackroyd by Agatha Christie
Roger Ackroyd knew too much. He knew that the woman he loved had poisoned her brutal first husband. He suspected that she was being blackmailed. Then came the news that she had taken her own life. But, before he found all the clues, he was murdered.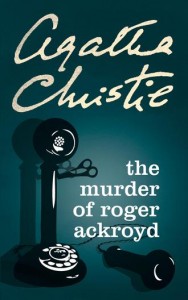 Rebecca by Daphne du Maurier
'Last night I dreamt I went to Manderley again . . .' Working as a lady's companion, our heroine's outlook is bleak until, on a trip to the south of France, she meets a handsome widower whose proposal takes her by surprise. She accepts but, whisked from glamorous Monte Carlo to brooding Manderley, the new Mrs de Winter finds Max a changed man. And the forbidding housekeeper Mrs Danvers forever keeps the memory of his dead wife Rebecca alive.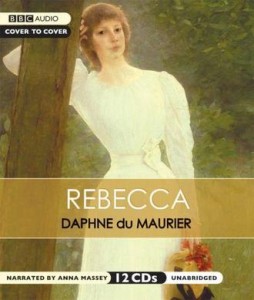 Miss Smilla's Feeling for Snow by Peter Hoeg
One snowy day in Copenhagen, six-year-old Isaiah falls to his death from a city rooftop. The police pronounce it an accident. But Isaiah's neighbour, Smilla, an expert in the ways of snow and ice, suspects murder. She embarks on a dangerous quest to find the truth, following a path of clues as clear to her as footsteps in the snow.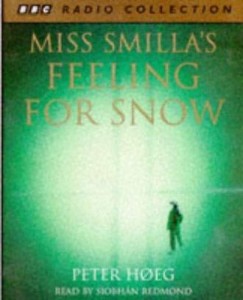 In Cold Blood by Truman Capote
Truman Capote's In Cold Blood is both a masterpiece of journalism and a powerful crime thriller. Inspired by a 300-word article in The New York Times, Capote spent six years exploring and writing the story of Kansas farmer Herb Clutter, his family and the two young killers who brutally murdered them.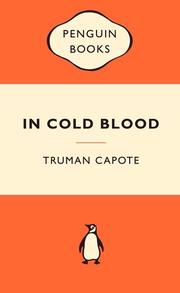 Misery by Stephen King
Paul Sheldon, author of a series of historical romances, wakes up in a secluded farmhouse in Colorado with broken legs and Annie Wilkes, a disappointed and deranged fan, hovering over him with drugs, an axe, a blowtorch and demanding he bring his fictional heroine back to life.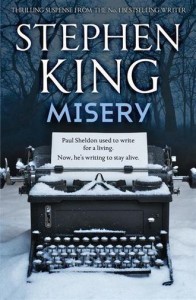 When you're busy packing for holidays, don't forget to pop a few good reads into your suitcase — ones that you won't want to put down. The Booko team have road-tested these reads poolside and think they will be the perfect companion to your relaxing break:
The Sunlit Night by Rebecca Dinerstein
Frances had read of a man who painted with only the colour yellow. He lived in the north of Norway. In the beautiful, barren landscape of the Far North, under the ever- present midnight sun, Frances and Yasha are surprised to find refuge in each other.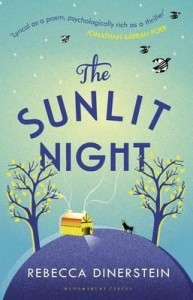 The Novel Habits of Happiness (An Isabel Dalhousie novel) by Alexander McCall Smith
Isabel Dalhousie is one of Edinburgh's most generous (but discreet) philanthropists – but should she be more charitable? She wonders, sometimes, if she is too judgmental about her niece's amorous exploits, too sharp about her housekeeper's spiritual beliefs, too ready to bristle in battle against her enemies.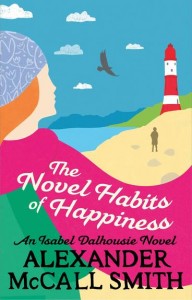 The Insider Threat by Brad Taylor
In the eighth action-packed thriller in the New York Times bestselling Pike Logan series, ISIS, the most maniacal terrorist organization the modern world has ever seen, is poised to make their most audacious strike yet. The United States has anticipated and averted countless attacks from terrorist groups–thanks in large part to the extralegal counterterrorist unit known as the Taskforce. But in The Insider Threat, a much more insidious evil is about to unfold…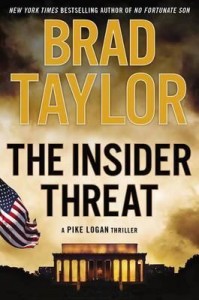 Go Set a Watchman by Nellie Harper Lee
Scout (Jean Louise Finch) has returned to Maycomb from New York to visit her father Atticus. She is forced to grapple with issues both personal and political as she tries to understand both her father's attitude toward society, and her own feelings about the place where she was born and spent her childhood.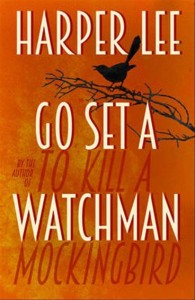 The Long Utopia (#4, The Long Earth) by Terry Pratchett
2045-2059. After the cataclysmic upheavals of Step Day and the Yellowstone eruption, humanity is spreading further into the Long Earth, and society, on a battered Datum Earth and beyond, continues to evolve. Now an elderly and cantankerous AI, Lobsang lives in disguise with Agnes in an exotic, far-distant world. He's convinced they're leading a normal life in New Springfield – they even adopt a child – but it seems they have been guided there for a reason.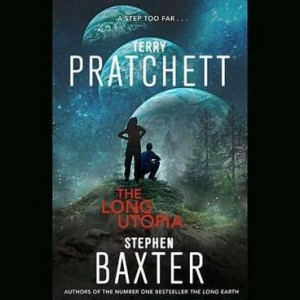 Team Booko are always excited about new releases. The upcoming release schedule for June looks really good. Whether it's a physical copy or an E book, have a look at what's on offer this month.  Happy reading!
How to Raise an Adult: Break Free of the Overparenting Trap and Prepare Your Kid for Success by Julie Lythcott-Haims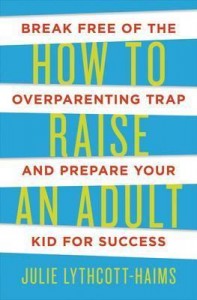 Your baby's first word will be Dada by Jimmy Fallon
Tom Clancy Under Fire (Jack Ryan) by Grant Blackwood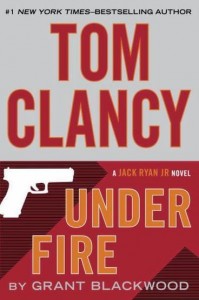 Grey (Fifty shades of Grey) as told by Christian by E. L. James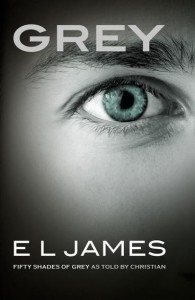 The English Spy by Daniel Silva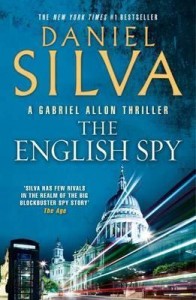 Some people feel that they can only truly understand the essence of a city if they walk its streets themselves. This may be true, but you can also get a fantastic insight from books that feature design, history, the food and the people that belong to a particular city. Here is a selection of books that bring on wanderlust for New York (sigh).
Humans of New York by Brandon Stanton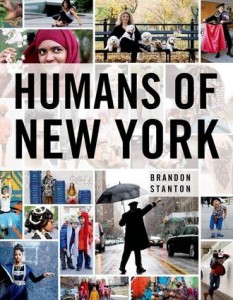 New York Sleeps by Christopher Thomas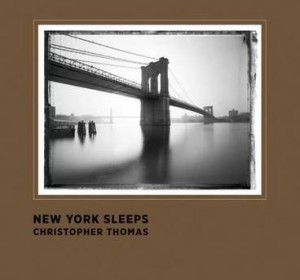 Gastropolis: Food & New York City by Annie Hauck-Lawson & Jonathon Deutsch

Bright Lights, Big City by Jay McInerney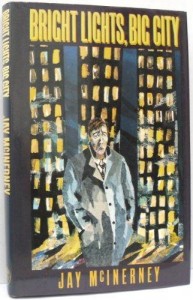 New York In Style: A Guide to the City's Fashion, Design and Style by Janelle McCulloch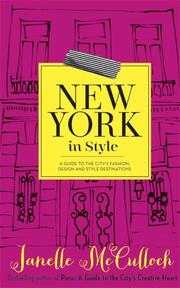 With Father's Day just around the corner for customers in the US and UK, here are some gift ideas that are a lot more exciting than slippers and socks (we think so, anyway).
Here are Team Booko's top 5 Father's day reads:
No Limits: My Autobiography by Ian Poulter
As one of golf's charismatic figures, Ian Poulter reflects on his drive and determination in this honest and reflective book on his life and passion.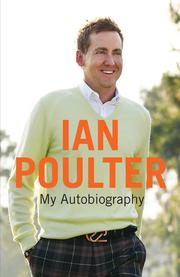 365 Reasons to be Proud to be a Dad: The Greatest Dad Moments in History
Ian Allen
Being a dad is a full time job. This quirky little book offers an interesting 'dad fact' for every day of the year! Full to the brim with interesting stories, this book is a great book for the dad that has everything.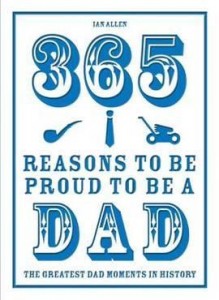 The New Dad's Survival Guide
Scott Mactavish
Fatherhood demystified! Finally – a manual for new dads that deciphers the immensely confusing world of fatherhood and gives crucial tips and advice from a man's point of view.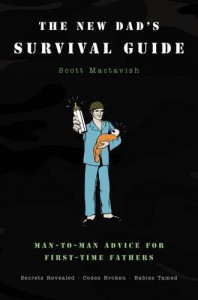 Strong Fathers: Strong Daughters
Dr Meg Meeker
Drawing on her thirty years' experience practicing paediatric and adolescent medicine, teen health expert Dr Meg Meeker explains why an active father figure is maybe the single most important factor in a young woman's development.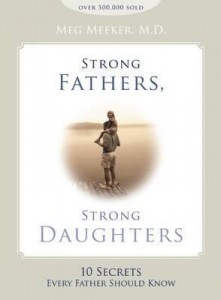 Poems that Make Grown Men Cry: 100 Men on the Words that Move Them
Anthony Holden, Ben Holden
This is an anthology of over 100 men from vastly different but equally impressive backgrounds on the poems that have made an impact on their lives.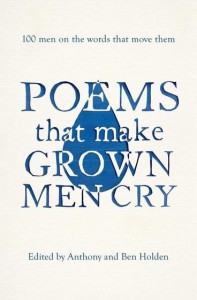 For those users who like the ease of using their Facebook account to log in to other services, we have good news.  Booko now allows you to create a Booko account and log in via Facebook.  We've added it to the list of existing login systems, plus given the whole page a bit of a polish.


If Facebook knows your email address, we'll attempt to match that to your Booko account.  So, if your Facebook email matches your Booko email address, you'll be logged into your existing Booko account.
Give it a try and let us know what you think!
With Father's day approaching for our customers in the US and UK, now is the time to find the perfect gift for for the dad in your life.  He might be your dad, he might be your children's father, or maybe he's your partner's dad.  Last year you opted for a new wallet but this year you're thinking a book, because he's a reader.  Finding the right book can be tricky, so we've looked into it for you.
Here are 8 different books for 8 different types of dads:
The Biography Lover:
Reagan – A Life by H. W. Brands
The Adventurer:
Last Man Off: A True Story of Disaster and Survival on the Antarctic Seas by Lewis Matt
The BBQ King:
How to Grill – The Complete Illustrated Book of BBQ Technique by Stephen Raichlen
The Horror Fan
Finders Keepers by Stephen King
The Business Brain
Crucial Conversations Tools for Talking when Stakes are High by Kerry Patterson
The Amazing Life
On the Move: A Life by Oliver Sacks
The Thrill Seeker
Gathering Prey by John Sandford
The History Buff
Last Call by Daniel Okrent
On January 25th this year, I updated Booko to display more descriptive page titles and added content to meta-description tags along with several other meta-tags. The meta-description tags now say stuff like:
Prices (including delivery) for I Quit Sugar by Sarah Wilson range from $25.19 at Bookworld up to $44.55. ISBN: 9781742612577
Here's a graph of the number of Booko pages indexed by Google :
The number of pages which Google index on Booko had been steadily falling for several months – after providing much better, distinct page titles and meta data, the number of pages indexed has steadily grown.
Google Webmaster (Optimization -> HTML Improvements ) had been alerting me that Booko had a high number of "Duplicate meta descriptions" – taking their advice seems to have increased the number of Booko's pages in Google index.  That can only be good right?
At Booko, we use New Relic to measure performance.  When deploying a new change, it's good to watch New Relic and see how performance is impacted by the latest changes.
Recently we fixed a bug related to the list functionality of Booko.  Every browser viewing Booko polls the servers for the price of the user's list every two seconds until the prices are up-to-date.  The bug caused the browser to poll when there was no need to – essentially making every browser hit Booko every two seconds.   These requests were really fast to respond to – essentially with the message "You're good – no change, stop talking to me.".   After fixing this bug, here's what New Relic displayed:
The bug fix went in at 13:40-something.  Apparently response times shot up from < 200ms to ~ 600ms.  What happened?
I think the hint is in the Throughput graph.  RPM dropped from 2000 / minute to somewhere around 200. I suspect that New Relic averages your response times and since we removed 90% of requests which were all fast, the average response time jumped up and the Apdex score crashed down from Awesome to Meh.
All this just reinforces that it's good to know what you're measuring.  The average response time is interesting, but in this case the average was not representative of Booko user experience.
Big Fat Smile is a voluntary community organisation established in January 2012 by two friends, Kelly and Angela. They collect second-hand children's clothing and toys, bag them by the age and sex of each child and then work with agencies in the community who distribute them to families in need. Each pack contains a selection of clothes, a toy and importantly, a book.
Booko shares Big Fat Smile's appreciation of literature and wanted to help them include an age-appropriate book in each child's pack. We weren't ready to part with any of our kids' books yet, so we used Booko to source some reasonably priced books that have been either tried and tested by our toddler or recommended by friends. This week we were glad to hand Big Fat Smile a bag of books for children aged 0 – 5. We really hope the books are enjoyed by the children who receive them, together with their parents/carers.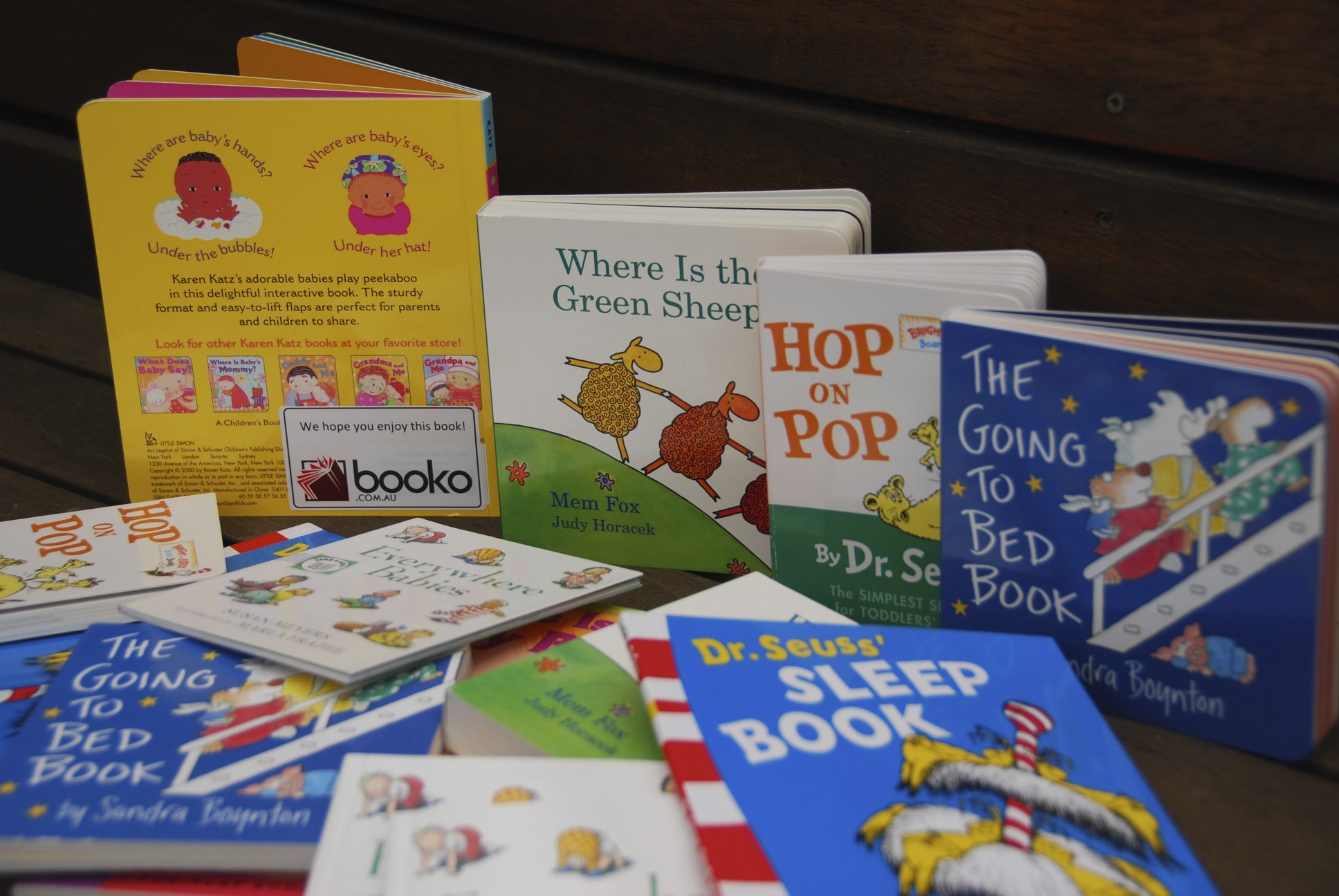 If you have any clothing, toys or books, primarily for children aged 0 – 5, that you no longer need, please get in touch with Big Fat Smile. You can find them on Facebook.