You are what you read, and if your goal is to build a successful company where you call the shots, you might want to start with the following books.
The $100 Startup by Chris Guillebeau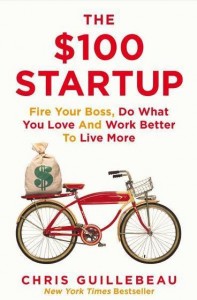 As it turns out, you don't have to be a trust-fund baby, on the hook for a business loan, or just plain old lucky to start your very own enterprise. Guillebeau gives rousing examples of somewhat-accidental entrepreneurs making success out of strife, opportunity, and circumstances mostly by turning a passion or hobby into something that can be profitable. He doesn't necessarily encourage every knitter to open a craft store, but he does promote creative thinking about how you can leverage a natural talent or long-loved activity into a business model.
The Startup Playbook: Secrets of the Fastest-Growing Startups From Their Founding Entrepreneurs by David Kidder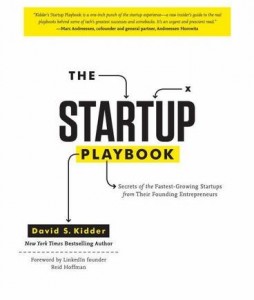 The title says it all. If you're looking for a wide array of lessons learned and entrepreneurial experiences, this book is for you. Sharing insights from 41 different founders, The Startup Playbook covers everything from leadership lessons to finding one's niche.
Conscious Capitalism by John Mackey and Raj Sisodia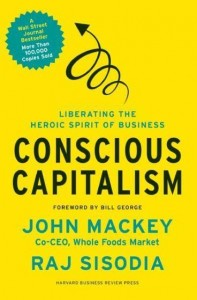 Conscious Capitalism is finding the win-win is what's most profitable, and that no one has to lose. Business schools have discovered and studied it, and found that companies that practice it are more successful. This book is a great primer.
The Alchemist by Paulo Coelho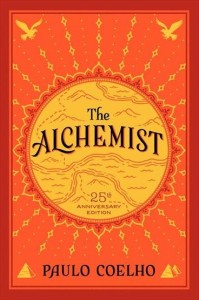 With more than two million copies sold around the world, The Alchemist has established itself as a modern classic, universally admired. Paulo Coelho's masterpiece tells the magical story of Santiago, an Andalusian shepherd boy who yearns to travel in search of a worldly treasure as extravagant as any ever found. The story of the treasures Santiago finds along the way teaches us, about the essential wisdom of listening to our hearts, and above all, following our dreams.
The Lean Startup by Eric Ries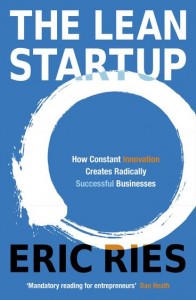 Most startups fail. But many of those failures are preventable.  The Lean Startup is a new approach being adopted across the globe, changing the way companies are built and new products are launched.  Ries defines a startup as an organization dedicated to creating something new under conditions of extreme uncertainty. This is just as true for one person in a garage or a group of seasoned professionals in a Fortune 500 boardroom. What they have in common is a mission to penetrate that fog of uncertainty to discover a successful path to a sustainable business.
The Lean Startup offers entrepreneurs in companies of all sizes a way to test their vision continuously, to adapt and adjust before it's too late. Ries provides a scientific approach to creating and managing successful startups in a age when companies need to innovate more than ever.
Daring and Disruptive by Lisa Messenger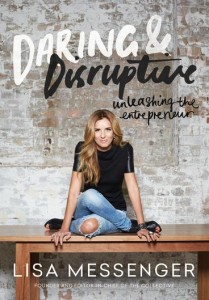 It's an insightful and soulful account of Messenger's roller-coaster ride for those who want to succeed almost as much as they want to breathe, who want to make the impossible possible and the ordinary extraordinary. Messenger blends her personal stories with the important business lessons she has learned along the way, from why money is not the only currency to how to fail well.
This book will help you dig deep, stay on purpose, back yourself, be true to your ideas, and ensure that if you're thrown to the wolves, you'll have the strength to come out leading the pack.