When life gets busy (particularly at this time of year), it's easy to fall into the same types of thought patterns and habits. So we thought we might change it up a bit and do a virtual tour of 6 amazing art galleries around the world. We're going to look at why each gallery is significant and also what works they are currently curating or headlining. We also feature a key book of the artists' work. We hope you find something to engage the brain, inspire the imagination and energise your spirit over the pre-Christmas period.
Guggenheim                                                        New York
Why it's important: The Guggenheim is designed by Frank Lloyd Wright and it's cyclindrical shape was conceived as a 'temple of the spirit'. The museum was founded by Solomon R. Guggenheim and it's collection has grown organically over eight decades. It is founded upon several private collections.  Alberto Burri is currently showing at the Guggenheim.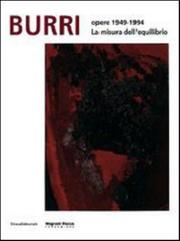 Our pick: Burri: Works 1949-1994. The Measure of Equilibrium
This book showcases the pioneering work of Alberto Burri (1915–1995). In it, we explore the Italian artist's unconventional materials and experimental techniques that position the former army medic and prisoner of war as a central figure in post–World War II art.

MONA (Museum of Old and New Art)        Berriedale, Tasmania
Why it's important:  MONA was founded by the eccentric Tasmanian millionaire David Walsh and is the largest privately funded museum in Australia. It presents antiquities, modern and contemporary art from the David Walsh collection. Walsh has himself described the museum as a 'subversive adult Disneyland.' Not for prudes.  Gilbert & George are currently showing at MONA.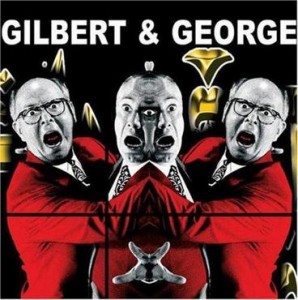 Our pick: Gilbert & George
Gilbert & George are among the foremost artists of their generation. A collaborative team, they were early to explore performance as an art form, and early to explore the idea that every aspect of daily life could be classed as such. They were early to mingle photography and graphics in a style reminiscent of advertising, and early to address sexual identity in that work. In fact, they were early to do much that viewers now take for granted.
Tate Modern                                                        London, UK
Why it's important: Since it opened in May 2000 in the former Bankside Power Station, over 40 million people have visited Tate Modern. It's one of the UK's top three tourist attractions and generates around £100 million in revenue each year. In 2009, Tate Modern began redevelopment to make the use of the power station's redundant oil tanks, increase gallery space and improve visitor facilities.  Alexander Calder is currently showing at Tate Modern.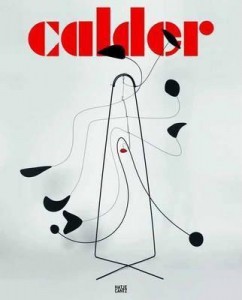 Our pick:                                                              Alexander Calder Trees: Naming Abstraction
Alexander Calder (1898-1976) transposed modernist visual abstraction to space, naming his works  for the aspects of motion or balance they portrayed. Leaving Paris for his native United States in 1933, he settled in an old farmhouse in Roxbury, Connecticut, where nature became a new source of inspiration for his creativity. The monumental standing mobile 'The Tree' (1966) demonstrates the relationship between abstraction and realization.
MOMA                                                                     New York
Why it's important: The Museum of Modern Art (MoMA) is an art museum located in Manhattan in New York City. It has been identified as one of the most influential museums of modern art in the world. The collection includes works of architecture, design, drawing, painting, sculpture, film and electronic media.  Picasso is currently showing at MOMA.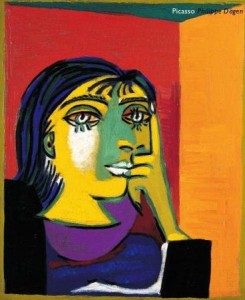 Our pick: Picasso
Art critic and scholar Philippe Dagen approaches Picasso as a subject through a series of questions. What does it mean to be an artist in the twentieth century? What does it mean to be an artist in the time of newspapers and museums, in a time when the art market has expanded to reach the entire western world? Is modern civilization so different that it gives an artist a new attitude and causes him to redefine his role for the public, the market, and, therefore, to invent entirely new artistic practices?
Casa Batlló                                                          Barcelona, Spain
Why it's important: Casa Batlló , being one of Antoni Gaudi's masterpieces, is an incredibly recognizable building located in the centre of Barcelona. It was redesigned in 1904 by Gaudí and has been refurbished several times after that. The local name for the building is Casa dels ossos (House of Bones), as it has a skeletal quality.
Like all of Gaudi's work, it is full of sculptural irregularity. The building, like all of Gaudi's art, can be identified as Art Nouveau.  Gaudi is currently showing at Casa Batlló (of course!).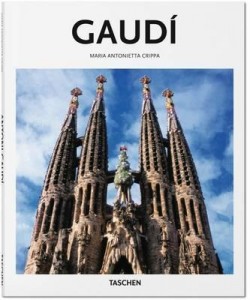 Our pick: Gaudi
Gaudí's ravishing symbiosis between built environment and natural world.  From the towering Sagrada Família to the shimmering, textured facade of Casa Batlló and the enchanting landscape of Park Güell, it's easy to see why Antoni Gaudí (1852-1926) gained the epithet "God's architect".
SCAI: The Bathhouse                                       Tokyo, Japan
Why it's important: This gallery is known for bringing contemporary Japanese artists to the world stage. Artists such as Lee Ufan and Tadanori Yokoo have held large-scale exhibitions at The Bathhouse. Also, through their association with SCAI, international artists such as Anish Kapoor have produced new series of works inspired by Japanese traditional culture and crafts.  Lee Ufan is currently showing at SCAI: The Bathhouse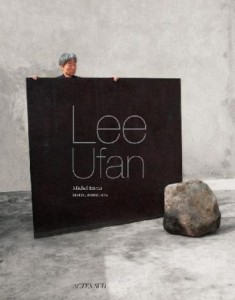 Our pick: Lee Ufan
Korean artist Lee Ufan (born 1936) initially studied (and wrote) poetry and philosophy. In 1969, he became the theoretician and leader of the Mono-Ha movement in Japan, where he developed his artistic methods and motivations. As a lecturer at the Tama University in Tokyo, he started a career as a painter and a sculptor, and his reputation spread internationally. In his early minimalist paintings, he combines ground mineral pigment with animal-skin glue, a traditional East-Asian technique.