There's a subculture of book lovers who tour the world's most beautiful bookshops.  Who wouldn't?  We use beautiful in the figurative sense because although some of these bookshops are breathtakingly beautiful (such as Liberia El Ateneo Grand Splendid), others like the Honesty Bookshop are striking in their simplicity.  Here are our recommendations for a virtual tour of the world's most beautiful bookshops:
Librería El Ateneo Grand Splendid, Buenos Aires, Argentina
Image from m4caque's photostream/ /CC BY-NC-ND 2.0]
What's more amazing than a bookshop built from a disused theatre?  Theatre boxes are used as reading rooms, there are comfy couches scattered throughout the area and many of the original features are intact.  We love that the red stage curtain is a centrepiece, which adds a touch of theatre to the room.  Walls feature intricate carvings and the ceiling contains beautifully painted murals.  Buenos Aires appears to be a city for bookworms with many snug cafes encouraging a love of reading.  We can't wait to visit…
Poplar Kids Republic, Beijing, China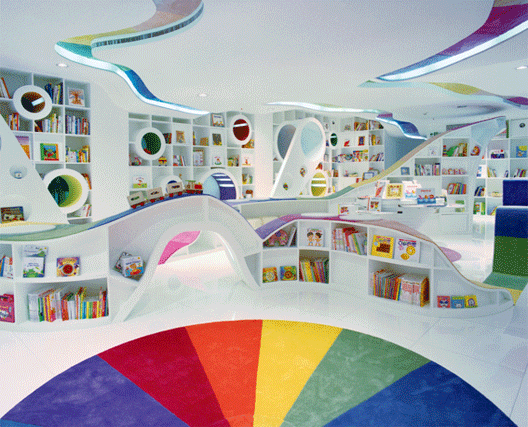 Image from www.designrulz.com
If you're designing a bookstore for children, there's a great opportunity to play with structure, design and colour.  Well, this bookshop in Beijing, China, completely nails the brief.  There are a ton of interesting areas for children to explore the wide range of books and to find a comfy spot in which to read them.  Opened by the Beijing POPLAR Culture project, the premise of the building was to encourage cultural awareness, with a focus on multicultural picture books.  Designed by SAKO Architects, this organic and maze-like bookshop turns the idea of the conventional bookstore on it's head as it is built around the needs of it's customers.  A+.
Cafebreria El Pendulo, Mexico City, Mexico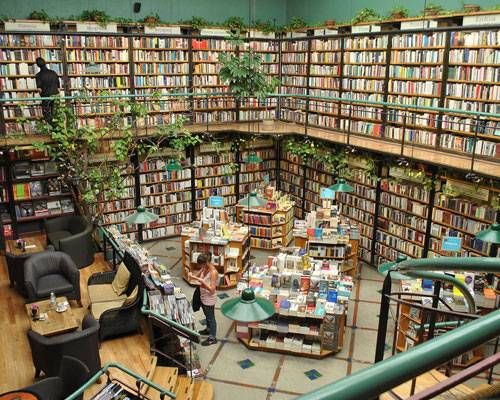 Image from mnn.com
Books, coffee and gardening!  Whoever designed this bookshop certainly took into account some of my favourite things!  Named after the pendulum that hangs from the ceiling, customers are invited to give it a nudge as they pass by, which allows it to swing back and forth, making patterns in the sand as it does.  This double-level cafe houses books in both Spanish and English in shelves that are packed to the brim!  Casually laid-out, books are placed in piles on the floor, giving the cafe a lovely casual atmosphere.  Containing novelty gifts as well as books, DVD's and CD's, the friendly staff are on hand to offer some assistance in selecting the perfect gift.
Corso Como Bookshop, Milan, Italy
Image from Pinterest
10 Corso Como resembles an art gallery in it's most minimalist sense.  Designed by American artist Kris Ruhs, it's becoming an institution with outlets now also in Tokyo, Shanghai and Seoul.  A shopping and dining complex, it offers a range of shops that display works of art, fashion, food, design and other cultural elements.  Hosting a wide range of events and exhibitions, 10 Corso Como is a regular haunt of the culture vulture!
Honesty Bookshop, Hay-on-Wye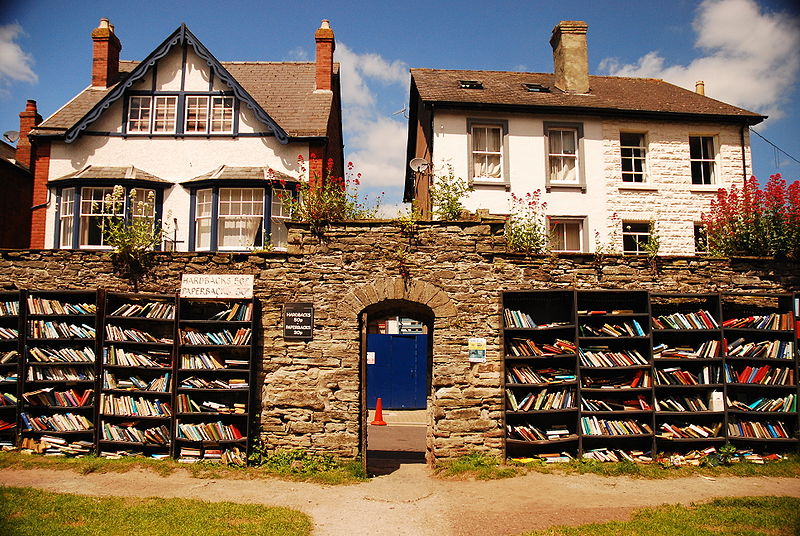 Image from Nexxo
For some reason, the small Welsh town of Hay-on-Wye is a hub of bookshops and literature-related events.  Its literature festival was described by the then US President Bill Clinton as "the Woodstock of the mind".  Housing over 30 bookshops in narrow streets, many tour groups offer tours to this fabulous little town.  We love the Honesty Bookshop, which is basically sets of aged shelves full of books that can be purchased with a donation.  All funds go towards the restoration of the town's Norman castle – whose grounds house the Honesty Bookshop.  Such a beautifully simple little shop!
Shakespeare and Company, Paris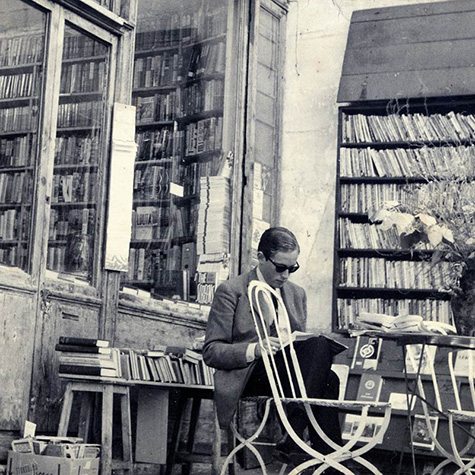 Image from Shakespeareandcompany.com
"Be Not Inhospitable to Strangers Lest They Be Angels in Disguise," is the theme of the bookshop; it's written above the entrance to the reading library.  So strangers do come – some of them sleep in beds tucked behind the bookshelves, often helping out around the bookshop in place of board.  Since opening, an astounding 30,000 people have slept in the bookstore.  Quite often they are artists and aspiring writers who make Shakespeare and Co their home for a while.  For these reasons, we feel this bookshop is quite extraordinary.
Shakespeare and Company is actually the name of two different bookstores that have opened on Paris' Left Bank.  The first one closed during WW2 but was, in its day, a gathering place for such imminent writers as Ezra Pound, Ernest Hemingway and James Joyce.  The second still operates today at 37 rue de la Bûcherie.  Operating as an antiquarian bookseller, selling new and second hand books, it also doubles as a free reading library to the public.