Mad for books?  Have a number of different versions of the same book?  *Refuse* to watch a film adaptation of your favourite book because it will ruin it for you?  You, my friend, are book obsessed.  A bibliophile.  A book addict.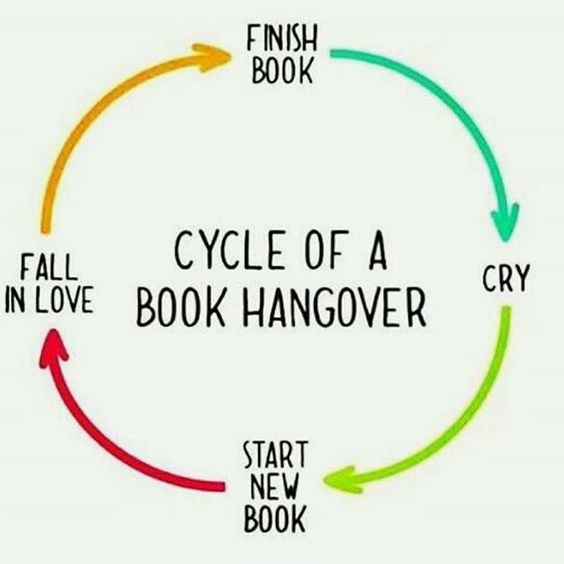 Booko features many resources and guides to help support both children and adults to improve their literacy.  But what about those people that don't need support, they just need a *support* group?  We've uncovered some absolute gems of resources that can not only feed your addiction but also connect with other book lovers from all over the world.
Image from Instagram.com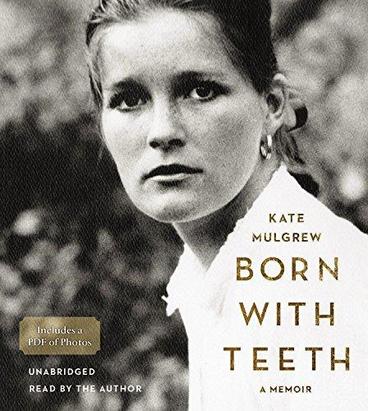 Audiobooks
Audiobooks were once the realm of the older members of society who listened to the Classics from the comfort of their Jason recliners.  Now in the modern world of multi-tasking, we are listening to books while we drive from A to B, fold the washing, make dinner or walk the dog.  In a world where you're expected to be well versed in the latest books, music and Ted  Talks, audiobooks are a great way to get across some of the new releases or favourite classics while you're on the move.  We have compiled a great selection that you can choose from here.
Apps
As you can imagine, there are a huge number of apps that can enhance your reading experience.  We've explored some of the best ones for you:
This award-winning app is a bookmarking service which is owned by Pinterest.  Web pages can be marked to read later on another device such as an iPad for example.
A speed-reading app for iPhone, this service allows you to speed-read all your favourite articles, allowing you to read faster.
This app is a reader that allows you to read your Ebooks comfortably.  The use of visually pleasing font and ability to just display the text of the book you are reading without distraction, you can adjust the brightness of the screen to make the reading process more enjoyable.
iReadItNow is a great way to manage all the books you are reading or planning to read.  Its a great historical record of your reading life – what you read, how you read it and what resonated with you.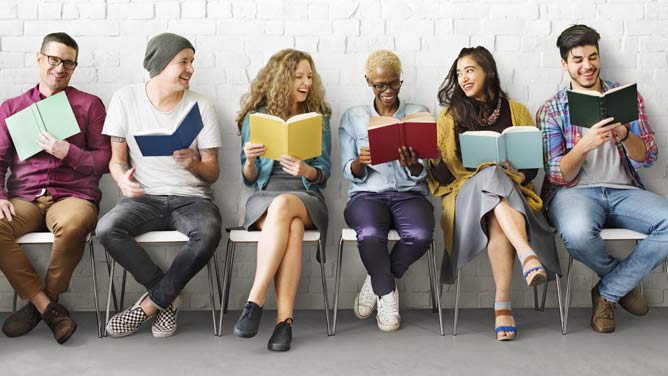 Book Clubs
Book Clubs are a great way to discuss your favourite books with like-minded book addicts. Depending on your schedule and your preferences, there are some great face-to-face and virtual Book Clubs you can join.  If you are a fan of a particular genre, it might make sense to join a book club that suits.
Some of the most popular options are the Goodreads Book Club (Emma Watson has her own Goodreads Feminist Book Club) or some great face-to-face options via your local city.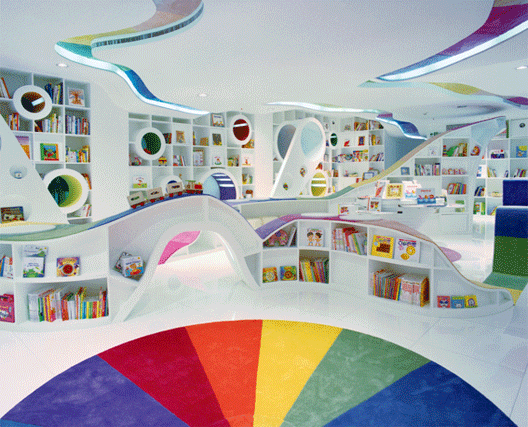 Experiences
If you're keen to visit famous bookshops or literary places of interest, there are some great travel options for you to choose from.  The Lonely Planet features a range of literary walking tours around the world which explore the birthplaces of famous authors and significant places that are featured in books.
If beautifully quaint bookshops are more your thing, there is a travel agency that specialises in bookshop travel.  If you are interested in visiting bookshops in a more virtual sense, check out one of our recent blog posts.