Two recent news stories show that book censorship is alive and well, even in "open-minded" Western countries. Coincidentally, they occur just before Banned Books Week (Sept 27 – Oct 3). Organised annually by the American Library Association, Banned Books Week aims to galvanise the whole book community – librarians, teachers, authors, booksellers, journalists and readers – to defend our freedom to read and to access information.
Paradoxically, having your book banned may be an honour of sorts, since many beloved and revered books – including To Kill a Mockingbird, Harry Potter, and The Great Gatsby – have experienced bans. Is book-banning ever justified? Read these and see for yourself:
Into the River
by Ted Dawe
Into the River is a young adult novel by New Zealand author Ted Dawe, about a Maori boy who won a scholarship to an elite boarding school. It won two New Zealand Post Children's Book Awards, in the Best Young Adult Fiction and the Margaret Mahy Book of the Year categories. This raw, gritty story has been praised for its authentic rendering of teenage behaviour; however, its references to sex, drugs and racism has attracted complaints from Family First, a conservative lobby group. An interim ban now forbids the sale, distribution or display of this book in New Zealand. Ironically, the ban has generated global interest, and may result in greater availability of this book worldwide.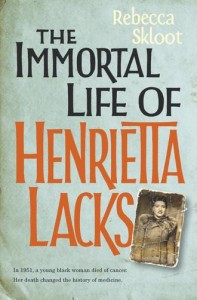 The Immortal Life of Henrietta Lacks by Rebecca Skloot
Henrietta Lacks was a poor black farmer who died in 1951. Her life was unremarkable, but her death had extraordinary consequences – her cells, taken without her knowledge or consent, became the first "immortal cell line" to be successfully propagated, enabling a range of research and ultimately leading to important medical advances including polio vaccine, chemotherapy, and gene mapping. The Immortal Life of Henrietta Lacks is more than a simple biography or medical history, because it also raises challenging questions about race and ethics. This best-seller has won multiple awards and has been included in over 60 critics' best of year lists. However, these accolades have not stopped a recent challenge from a Tennessee parent, who wants the book removed from her school district. Her claims of explicit language has led the author to argue that she is "confusing gynaecology with pornography".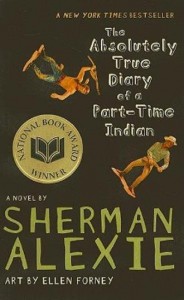 The Absolutely True Diary of a Part-Time Indian, by Sherman Alexie
On the one hand, this book received the most challenges (complaints/requests for removal) in the US in 2014; on the other, it is a multiple-award winner, and has been named on three 'Best Books' lists by the library industry. Based on Sherman Alexie's own experiences, The Absolutely True Diary of a Part-Time Indian is a coming-of-age story about a Native American boy, who transfers to an all-white high school in search of a better education. His daily trips out of his home on an Indian Reservation, and his experiences at his new school, give him a new perspective on his culture, his family, and his own life. This book has been controversial for its references to bullying, sex, violence and drugs; however its humour and diary format is engaging and has particular appeal for reluctant readers.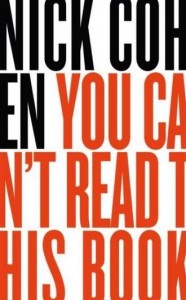 You can't read this book by Nick Cohen
The internet and social media has made more information available, and has offered more people the chance to be heard. This means free speech is safer than ever – right? In You Can't Read This Book, Nick Cohen argues that, in fact, increased freedom is co-existing with increased censorship. He shows how the traditional opponents of free speech – religious fanaticism, plutocratic power and dictatorial states – remain powerful, with the ability to effect censorship by stealth, through influencing public discourse and legal development. Citing many examples, including the Satanic Verses, Julian Assange, evolution of libel laws and the murder of Theo Van Gogh, Nick Cohen challenges us to be complacent at their peril.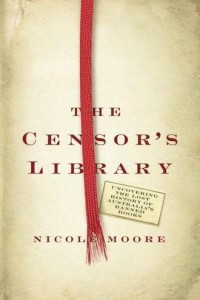 The Censor's Library by Nicole Moore
In an archive seven storeys underground, Nicole Moore discovers 793 long-forgotten boxes of books – all banned by Australian authorities between the 1920s and 1980s. Her survey of "the books Australia is not allowed to read" reveals the history of censorship in Australia, and how it has shaped Australia's intellectual and cultural landscape. The Censor's Library also reflects upon the changing social, political and legal environment of twentieth century Australia. A fascinating and meticulously researched work.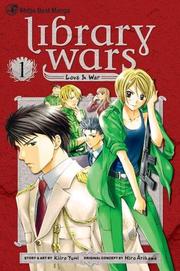 Library Wars by Kiiro Yumi, from the novels by Hiro Arikawa
In Japan in the near future, the government has enacted the Media Betterment Act, resulting in widespread censorship of books and media. Public Libraries have become the last bastion of free speech, and have formed their own military – the Library Defense Force – to protect their collections and literally fight for the freedom to read. Library Wars follows the story of Iku Kasahara, an idealistic rookie as she becomes an invaluable part of the Library Defense Force. True to its shoujo (girl's manga) style, much of the story focuses on character development and romance; however, there's still plenty of combat action and machinations thanks to its political-thriller plot.