Bali is known for its breathtaking natural beauty, friendly people and sense of adventure. Whether you've travelled to Bali, have it on your bucket list or are happy to explore it through books, here are our recommended Bali reads: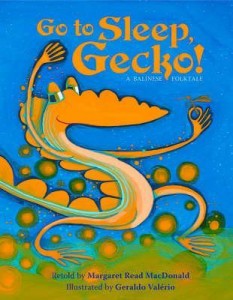 Go to Sleep, Gecko!: A Balinese Folktale by Margaret Read MacDonald
The author of The Girl Who Wore Too Much retells the folktale of the gecko who complains to the village chief that the fireflies keep him awake at night but then learns that in nature all things are connected.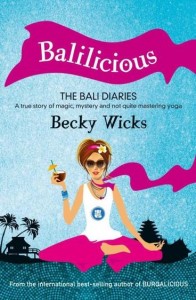 Balilicious – The Bali Diaries by Becky Wicks
She lifted the burqa on Dubai in Burqalicious. Now Becky Wicks turns her attention to Australia's number one tourist destination: Bali. It seems to be the new in thing to find yourself these days even if you are not particularly lost.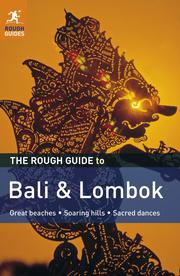 The Rough Guide to Bali & Lombok by Lesley Reader
With full – colour throughout, clear maps and stunning photography, The Rough Guide to Bali & Lombok will ensure you make the most of these alluring islands, with insider tips on everything from indulgent spa retreats and fantastic shops, to the best hotels, restaurants and bars to suit every budget.
A House in Bali by Colin McPhee
In the 1930s a young American composer heard some gramophone records of music of the land that forever changed his life. As a result, Colin McPhee lived for the day when he could travel and study the beautiful island of Bali, its people, culture, and music. His classic text written in the 1940s still remains the only literary narrative of the island by a classically trained musician, and this unique perspective allowed him to immerse himself in the people, and music of his beloved Bali. And in the end, he only left the island in 1938 as the threat of the second World War loomed over the Pacific. McPhee's work is a landmark look at Bali's distinctive gamelan tradition, and is now available again more than 50 years after it was written.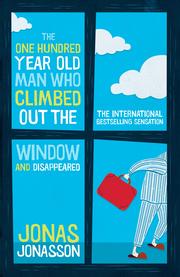 The Hundred-Year-Old Man Who Climbed Out of the Window and Disappeared by Jonas Jonasson
After a long and eventful life Allan Karlsson is moved to a nursing home to await the inevitable. But his health refuses to fail and as his 100th birthday looms, a huge party is planned. Allan wants no part of it and decides to climb out the window… Charming and funny; a European publishing phenomenon.