With only 8 weeks to go until Christmas, it's time to start thinking about gift lists and pressie ideas. While it may seem like plenty of time to get things sorted, COVID has impacted delivery times both locally and overseas. Fear not, we have a few tricks up our sleeves to help you have a Clever Christmas. Firstly we'll be updating our handy annual delivery date table that notes the shipping cut off times around the world. Make sure you keep an eye out, and be sure to follow our social media channels (instagram, facebook, pinterest and twitter) as we'll be posting it there.
Last week we launched our super handy new feature which allows you to follow lists suggesting books from all sorts of genres, interests, reading levels and favourite books. If you missed it, you can read about that here.
One of our favourite parts of Booko is the ease in buying for friends and family who live overseas. Today we're sharing a little refresh to show you how you can cut out the middle person, purchase a DVD or book in the local currency and the gift gets shipped directly to the recipient living overseas. This allows you to avoid the dreaded international postage fees and shipping times, and makes Christmas clever.
Start by jumping online to Booko.
In the top right hand corner, there is a flag (it's usually your local country flag). Click on this and all the countries that Booko works with will appear. Select the country's flag that you want to send a book to. When you choose a different country, both the shipping charges and times are automatically changed and are specific to that country (so it's easy to make sure your gift will make it in time).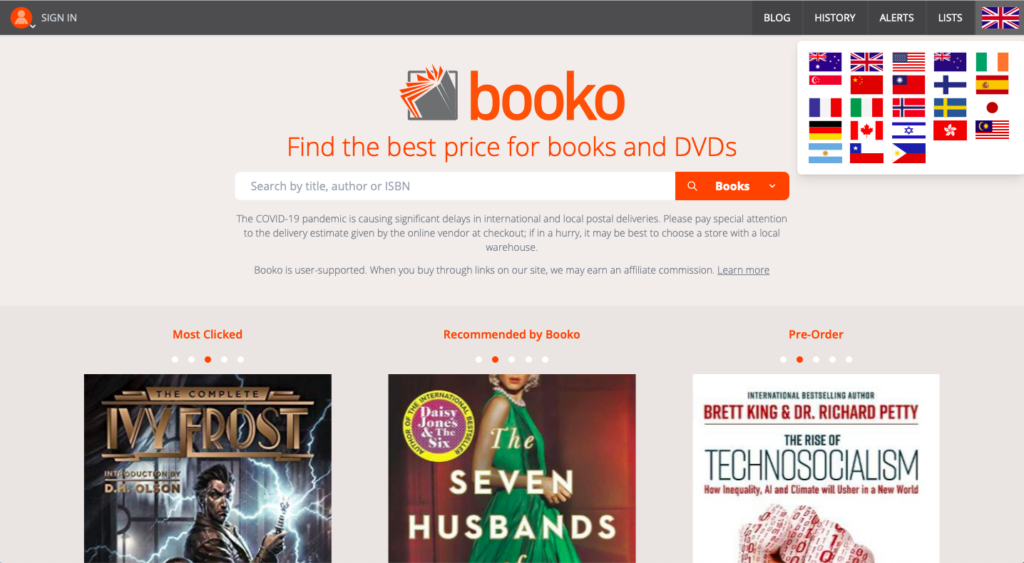 You can see from the image above we have selected the UK. From here, you will have a range of online booksellers that you can purchase from. All prices and delivery charges have now been converted into the British Pound. You can also see the shipping times involved.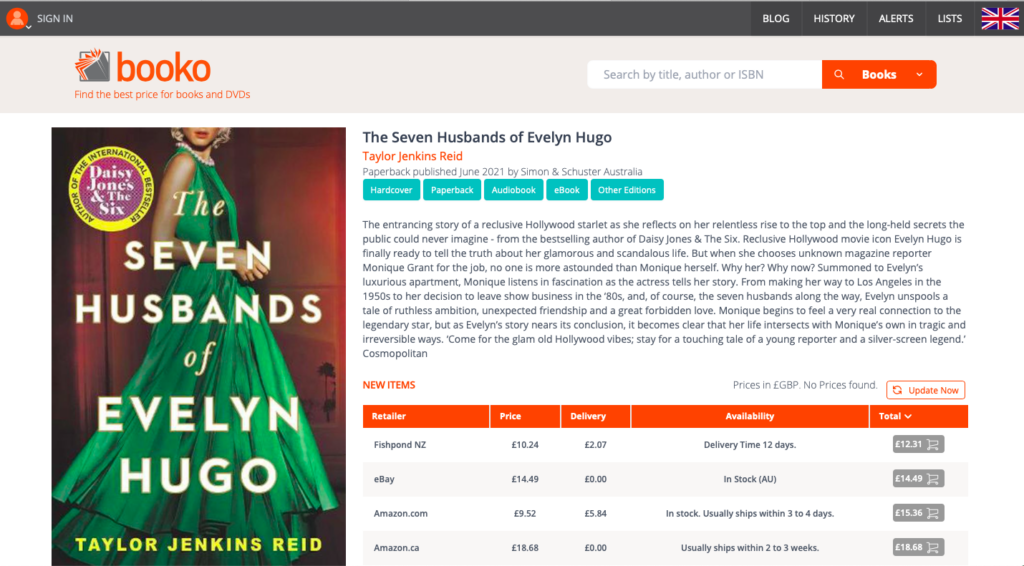 Then simply select the retailer you are happy to buy from. You'll then be taken directly to their website to purchase. In this example we have chosen Amazon UK.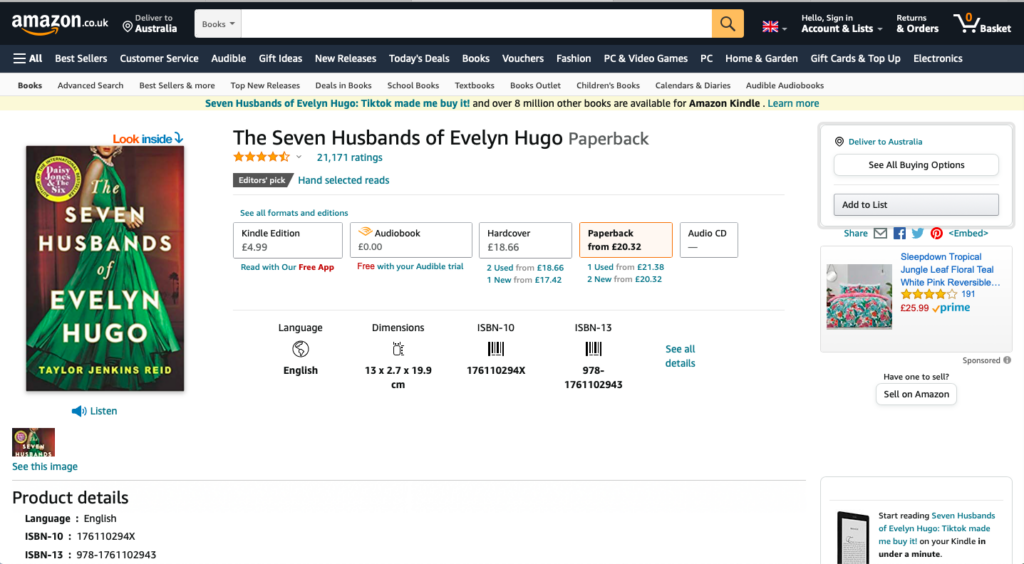 See, it's super easy and postage-panic free.
Be sure to keep an eye out on delivery times and availability. While many booksellers ship internationally, you may find your presents will arrive sooner when buying from the local store to your recipient. It makes sense to get the book delivered directly to your family and friends, it saves on postage costs, postage times and gives you greater security that it will arrive before the big fellow in the red suit!
Happy shopping and let's all get all the presents sent so we can sit back and enjoy Summer.
Enjoy.