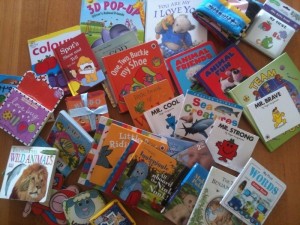 At Booko, we're hugely supportive of groups that inspire and promote reading. Big Fat Smile is a Community-owned, not-for-profit group who have served children and families since 2012. Big Fat Smile has supported refugee families, women and children fleeing from domestic violence and families who have been affected by drug abuse. All of the children in these families didn't have any, or enough, appropriate clothing and nothing of their own to play with or read.
Big Fat Smile helps prepare children for the best start in life with packs that include a selection of clothing, a toy and always a book.
Booko has previously gifted a selection of new books to Big Fat Smile to form part of the packs given to children.
If you have new or pre-loved books to donate to Big Fat Smile, they would love to hear from you. All donations can be sent to:
Big Fat Smile
PO Box 190
Olinda VIC 3788
For more information on Big Fat Smile, visit their Facebook page