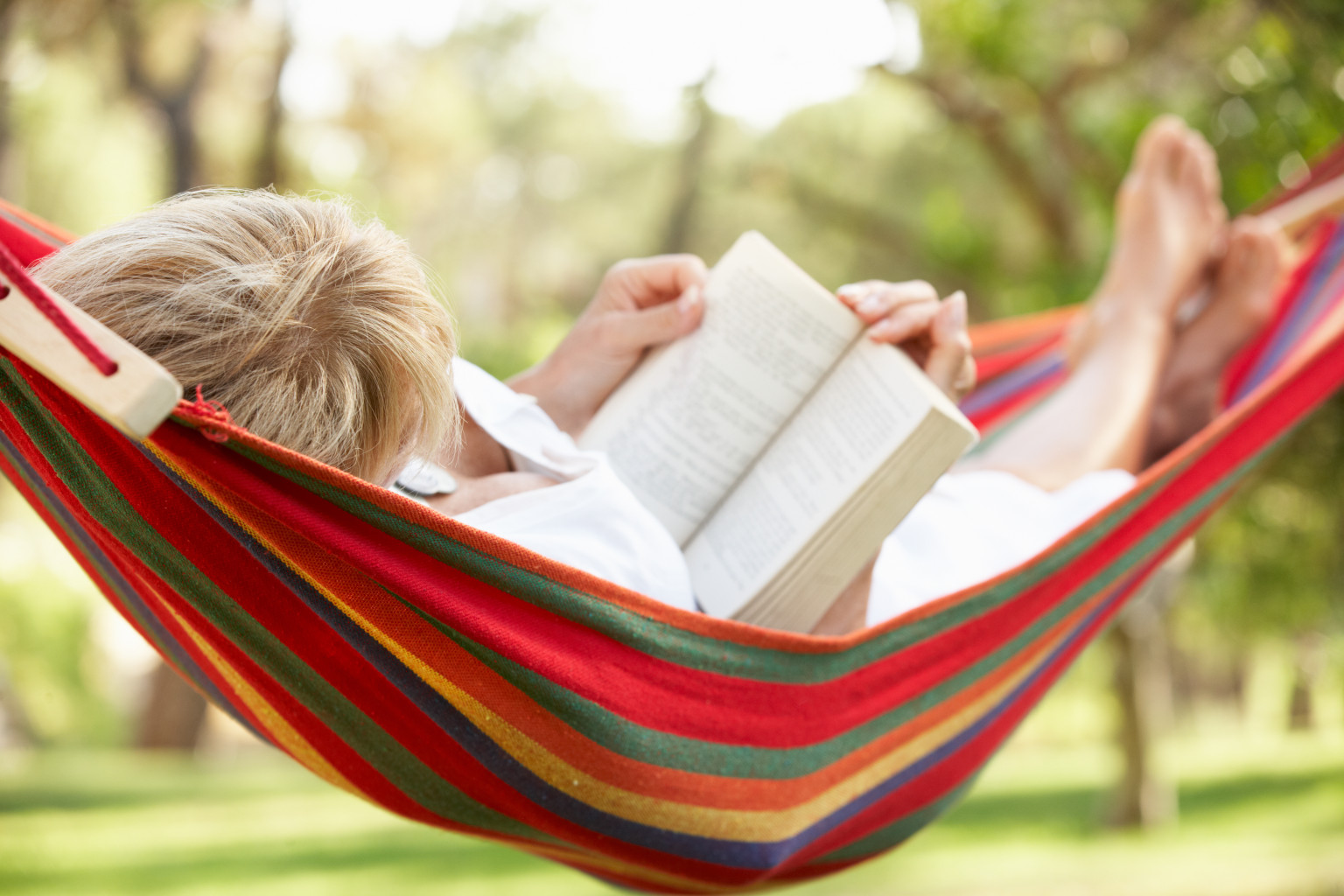 Are you a booklover who struggles to find time to read?  If, like me, your answer is yes, then the Slow Books movement is for you.
Slow Books is the extension of a philosophy first appearing as Slow Food. It encourages people to rediscover "old-fashioned reading" – sit down and read a book, uninterrupted, for at least 30 minutes each day. Such reading should be deliberate and reflective, not simply trying to finish as many pages as possible.  Slow Books devotees suggest that slow reading reduces stress, as well as improve people's ability to think, concentrate and empathise.
Slow Books ties in with digital detox; an opportunity to reduce mental clutter and to re-develop our attention spans and comprehension – known negative effects of our increasing reliance upon online reading.   The Internet's effect upon changes to our cognition is explored in Nicholas Carr's provocative book The Shallows: how the internet is changing the way we read, think and remember.
Besides Slow Food and Slow Books, the Slow philosophy can also be applied to activities including travel, education and relationships.  Carl Honoré's In Praise of Slowness offers a compelling overview of the Slow ideal, including how it can be applied to daily life.  This subversive book also spawned a popular TED talk.   The guiding principle of the Slow Movement is the rejection of the "faster is better" mentality ; instead it advocates a mindful approach where we slow down to do something properly – savouring the process along the way.   
And if you need any more encouragement, just remember that a recent study from Yale has found that regular book-readers live almost two years longer than non-readers.
How to get started: Ingredients for enjoying books, slowly 
Create a comfortable reading spot – beanbag, armchair or in bed?  An internet search on "reading nooks" will reveal gorgeous examples, from cosy to quirky to elegant.  
Make time for reading – before it becomes a natural habit, use reminders to help you set aside a regular timeslot.  You can even join a Slow Reading Club if you prefer to read in a social environment.
Find a great book – a gripping story that will draw you in and help you forget the passage of time.  Start with a genre you enjoy, or try some current bestsellers such as The Light Between Oceans by M. L. Stedman, The Girl on the Train by Paula Hawkins, and Truly, Madly, Guilty by Liane Moriarty.