They say sport is a universal language: it bridges divides between race, religion and culture.  The ability to achieve a goal through skill, persistence and team work is lauded in many modern societies.  Here are our collection of new sporting titles to satiate the most fervent sporting fan.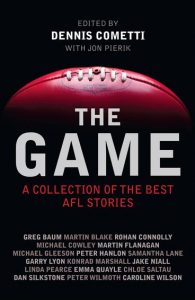 The Game: A Collection of the best AFL Stories, edited by Dennis Cometti
If there is someone equipped to write about the best AFL stories (both on and off the field) over the past 10 years, it's Dennis Cometti.  As one of the most respected sports broadcasters in Australian history, Cometti and writers such as Greg Baum, Caroline Wilson, Martin Flanagan, Rohan Connolly, Emma Quayle and Jake Niall examine the characters, moments and champions that have impacted the game in modern history.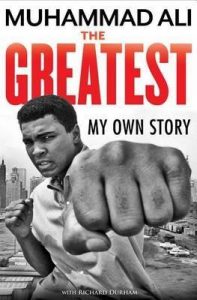 The Greatest – My Own Story by Muhammad Ali
The life and recent passing of boxing great Muhammad Ali has had an impact on sporting and non-sporting fans alike.  However, while we all witnessed the glory of 'The Rumble in the Jungle' or 'The Thrilla in Manila' , only Muhammad Ali knew his life as he lived it. The Greatest is Ali's own story. For six years he worked, traveled and talked with Richard Durham, a writer with a stunning talent, and the result is mesmerizing in its brilliance, drama, humanity and sheer entertainment.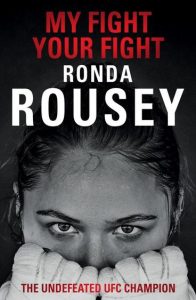 My Fight/Your Fight by Ronda Rousey
"The fight is yours to win". This is The Sunday Times and New York Times Bestseller.  An Olympic medalist in Judo and #2 ranked UFC Women's Bantamweight Champion, Ronda Rousey had a difficult path to glory.  A childhood marked with speech problems and loss, she pushed her mind and body to the limit in pursuit of victory.  My Fight/Your Fight is about showing us all how we can turn our limitations into opportunities.  An inspiring read.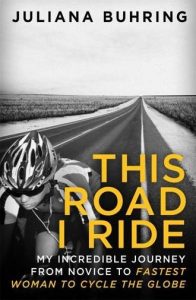 This Road I Ride by Juliana Buhring
In December 2012, Juliana Buhring became the first woman to circumnavigate the world by bicycle. With only a few months of training and little sponsorship, support, or money she left from Naples on 23 July 2012.  18,060 miles, 152 days, 4 continents, 19 countries, 29 punctures, 4 breakdowns, 6 mountains, 1 desert and a cyclone later, she made it back just days before Christmas with a Guinness World Record, proving that anyone can achieve the extraordinary. Discover a story of adventure, blood, sweat and gears.

Life As I Know It
 by Michelle Payne
First put on a horse at age four and at 5 declaring she would win the Melbourne cup, Michelle Payne is no overnight success story.  Riding into history as the first female jockey to win the Melbourne Cup, she and her 100-to-1 local horse Prince of Penzance took the international racing world by surprise. Michelle's story is about hope triumphing over
adversity, and how resilience and character made a winner.
The Straight Dope (updated edition)The Inside Story of Sport's Biggest Drug Scandal by Chip Le Grand
What happened at Essendon, what happened at Cronulla, is only part of the story. From the basement office of a suburban football club to the seedy corners of Peptide Alley to the polished corridors of Parliament House, The Straight Dope is an inside account of the politics, greed and personal feuds which fuelled an extraordinary saga. Clubs and coaches determined to win, a sports scientist who doesn't play by the rules, a generation of footballers held hostage by scandal and injected with who knows what, sport administrators hell bent on control, an anti-doping authority out of its depth, an unpopular government that just wants it to enda for two tumultuous seasons this was the biggest game in Australia.
You can find more sporting books on our Pinterest boards Sporting Biographies and Sports Books.