If you're shopping for books or DVD's online and want to snap up a bargain, searching through Booko is a great place to start. The best way to buy cheap books online is to search through Booko.
In its infancy, Booko was a web page with a series of small programs collecting prices and calculating delivery costs for a handful of online book shops, to find the cheapest supplier of books. The overarching objective was to find both new and second hand books online as cheaply as possible.  When shops which offered free shipping could be added, even better.
The Booko alert function is a useful tool that allows you to set the maximum price you would like to pay for an item. If you are purchasing in advance (such as textbooks or gifts), multiple alerts on books can be set up and be running while you wait for the price to drop.
Here's how to set up an alert:
Go to the search box on the Booko homepage and type in the name of the book.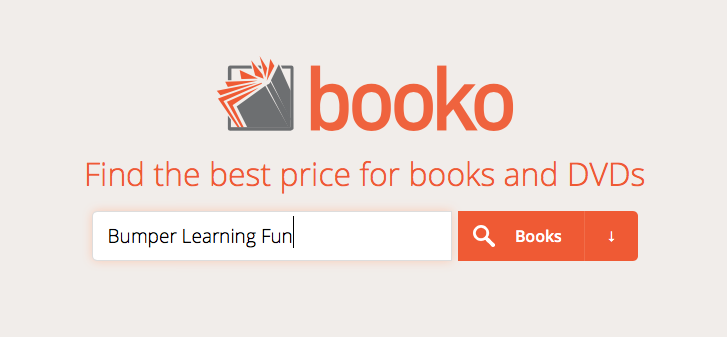 From here, you will be presented with a range of results.  These might be different books or the same book with different cover art etc.  From here, click on the version you would like.  The page you are taken to looks a little bit like this: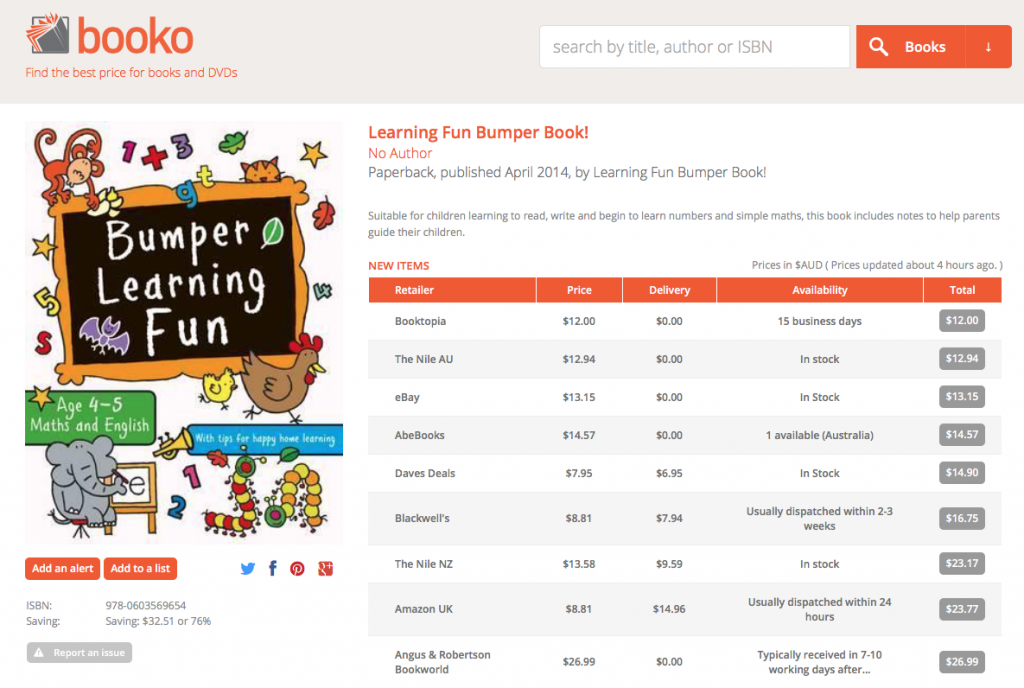 Underneath the book cover art (the image of the book), there are two options: Add an alert or Add to a list. Choose 'Add an alert'.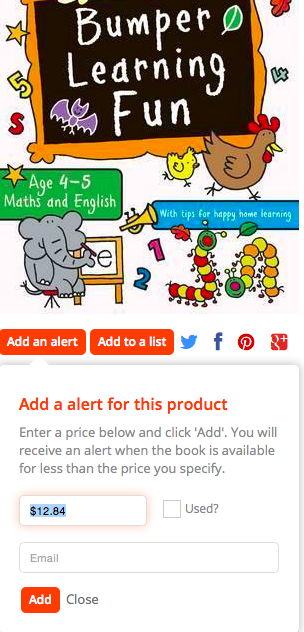 A box will appear which shows the current best price. You can delete this and instead type in your preferred price. After that, add your email address and click "Add".
No one wants to miss out on a sale. Booko checks the prices of up to 60 online bookstores globally on a daily basis and will email you when the price drops below your specified price. I've already set up alerts for books I want to purchase as Christmas gifts for family members. If you are planning on setting up multiple alerts, it makes sense to set up an account to manage them.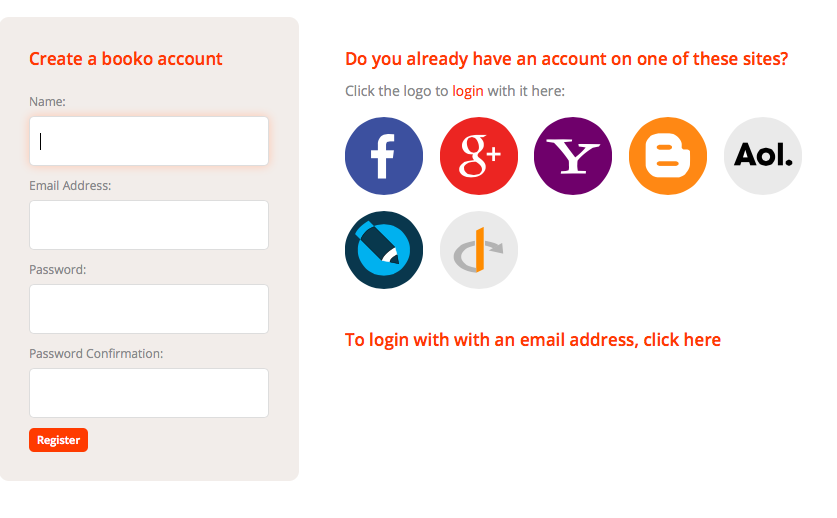 To do this, simply choose the 'Register' option in the footer.  You can complete the form or choose to log in using one of your existing social media sites.
So that's it: If you are wanting to take advantage of price reductions on books (either new or second hand), getting organised by setting up price alerts makes for smarter shopping!