Poetry and short stories are perfect examples of "Less is More".  (And also, in many instances, "shorter is harder"). These short pieces can encapsulate a moment or a world as well as longer formats; and their shorter form means you can dip in-and-out of a collection easily – perfect for today's busy lifestyles.  Here are some suggested volumes to get you started:
Since a terminal diagnosis "with the lot" in 2010 (leukaemia, emphysema and kidney failure), Clive James has been focusing his energy on what he loves, but probably hasn't done enough of – writing poetry.  The result has been an outpouring of beautifully crafted work.  Sentenced to Life is a collection of 37 poems, including the poignant Japanese Maple, which has gone viral since publication. The poems are elegiac and rueful but never morbid, with regular glimpses of Clive James' familiar wit.  And while Clive may feel embarrassed about still being alive (his condition having improved due to experimental therapies), his readers (and literature too) are certainly benefitting from his extended farewell.
Last week's Stella Prize shortlisting of A Few Days in the Country caps off a remarkable backstory for Elizabeth Harrower and her work.  Elizabeth Harrower is a rediscovered literary star who, having written a number of acclaimed novels and short stories, stopped writing abruptly in the early 1970s.  Forty years later, her works have been resurrected by Text Publishing.  A Few Days in the Country is the first compilation of Elizabeth Harrower's short stories; some had been published previously, while others have lain in the author's archive until now.  Although the stories are set in an earlier era, they are powerful explorations of loneliness, emotional abuse and depression; their themes of class, gender and power remain fresh and relevant today.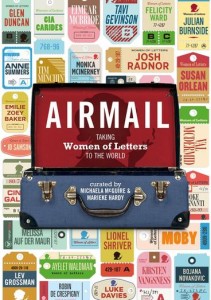 The Women of Letters anthologies are not really short stories, but I have included them here because they are short, entertaining and beautifully evocative.  Women of Letters started as Australian literary events where wise and wonderful women – "dames of stage, screen and page" – share letters they have written to set topics.  These letters are witty, poignant, vulnerable, and offer fascinating glimpses into the people behind their public personas.  Airmail takes this concept further through an international focus, with correspondents from Indonesia, Ireland, the UK and the US.  Read the heartfelt and hilarious contributions of letters from an impressive lineup including Rookie magazine founder Tavi Gevinson, musician Moby, and author Monica McInerney.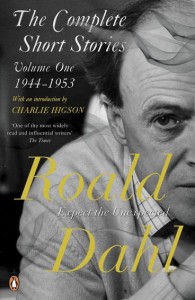 Roald Dahl is best known for his children's fiction but his adult fiction – especially his short stories – are also incredible.  For adult audiences, Roald Dahl's wicked sense of humour takes on an unsettling and often sexy edge; he became famous for sinister, gasp-inducing twists.  These two volumes present 55 short stories, written between 1944-1988, in chronological order.  Volume One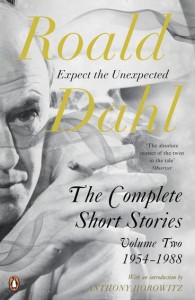 includes Roald Dahl's earliest stories, inspired by his wartime exploits as a fighter pilot; we also see the development of his sinister, black humour in classic stories such as Lamb to the Slaughter.  Volume Two contains stories written between 1954-1988, showing Roald Dahl's mastery of the savage twist, and includes eight stories not available in any other printed edition.
Voyage of the Sable Venus and Other Poems won the National Book Award for poetry – an outstanding achievement for a debut work.  The title poem is an extensive work made up almost entirely of titles and descriptions of artworks showing the black female figure; it explores how black female bodies have been depicted in 40,000 years' worth of Western art, and what that means for notions of race and cultural identity.  Other poems are intimate and autobiographical, on topics as diverse as travel, family, death, history and sexuality.   In her National Book Award citation, Robin Coste Lewis was praised for the "aesthetic and psychological complexity of her work, [which] is underscored by its clarity".