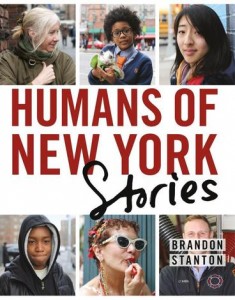 Humans of New York: Stories by Brandon Stanton
In the summer of 2010, photographer Brandon Stanton began an ambitious project -to single-handedly create a photographic census of New York City. The photos he took accompanied  by the interviews he held became the blog Humans of New York. His audience has steadily grown from a few hundred to over fifteen million followers. In 2013, his book Humans of New York, based on that blog, was published and immediately catapulted to the top of the NY Times Bestseller List where it has appeared for over forty-five weeks. Now, Brandon is back with the Humans of New York book that his loyal followers have been waiting for.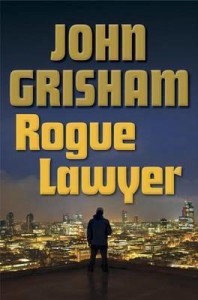 Rogue Lawyer by John Grisham
Sebastian Rudd is not your typical street lawyer. He works out of a customised bulletproof van, complete with Wi-Fi, a bar, a small fridge, fine leather chairs, a hidden gun compartment, and a heavily armed driver. He has no firm, no partners, no associates, and only one employee, his driver, who's also his bodyguard, law clerk, confidant, and golf caddy. He lives alone in a small but extremely safe penthouse apartment, and his primary piece of furniture is a vintage pool table. He drinks small-batch bourbon and carries a gun.
Sebastian Rudd is one of John Grisham's most colourful, outrageous, and vividly drawn characters yet. Expect it to be gritty, witty, and impossible to put down.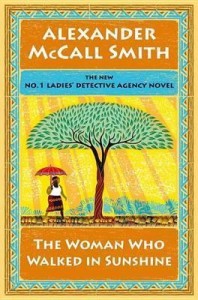 The Women Who Walked In Sunshine: No 1 Ladies' Detective Agency (16) by Alexander McCall Smith
In this latest installment of the beloved and best-selling series, Mma Ramotswe must contend with her greatest challenge yet, a vacation!
While away, Mma Ramotswe finds herself concerned about how the agency is faring in her absence. Her worries grow when she hears that Mma Makutsi is handling a new and rather complicated case. A politician is up for a major public honour, and his reputation is now being called into question by his rivals. The man's daughter has contacted the No. 1 Ladies' Detective Agency to investigate these troubling claims, but, as in so many cases, all is not as it seems. In the end, the investigation will affect everyone at the agency and will also serve as a reminder that ordinary human failings should be treated with a large helping of charity and compassion.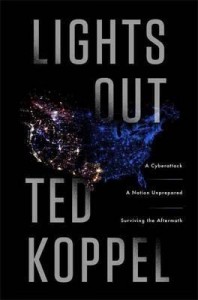 Lights Out: A Cyber Attack, a nation unprepared, surviving the aftermath by Ted Koppel
In this strength of investigative reporting, Ted Koppel reveals that a major cyberattack on America's power grid is not only possible but likely, that it would be devastating, and that the United States is shockingly unprepared. Keppel feels it isn't just a scenario and a well-designed attack on just one of the nation's three electric power grids could cripple much of America's infrastructure, and in the age of cyber warfare, a laptop has become the only necessary weapon.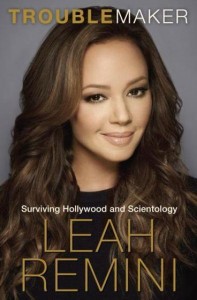 Trouble Maker: Surviving Hollywood and Scientology by Leah Remini
Leah Remini isn't shy to share her opinion. That willingness to speak her mind, stand her ground, and rattle the occasional cage has enabled this tough-talking girl from Brooklyn to forge an enduring and successful career in Hollywood. But being a troublemaker has come at a cost. That was never more evident than in 2013, when Remini loudly and publicly broke with the Church of Scientology. Now, in this frank, funny, poignant memoir, the former King of Queens star opens up about that experience for the first time, revealing the in-depth details of her painful split with the church and its controversial practices.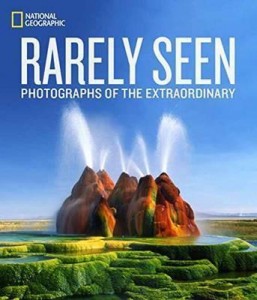 National Geographic Rarely Seen: Photographs of the Extraordinary by National Geographic
In this dazzling book of visual wonders, National Geographic reveals a world very few will have the chance to see for themselves. Shot by some of the world's finest photographers, Rarely Seen features striking images of places, events, natural phenomena, and manmade heirlooms seldom seen by human eyes. Extraordinary things have been captured; 30,000 year old cave art sealed from the public, animals that are among the last of their species on Earth, volcanic lightning, giant crystals even the engraving inside Abraham Lincoln's pocket watch.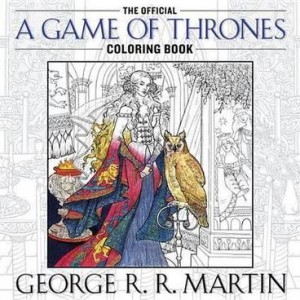 The Official A Game of Thrones Colouring Book: A Song of Ice and Fire by George R. R. Martin
In a world where weddings are red, fire is green, and debts are paid in gold, countless images leap off the page thanks to the eye popping intricacy of the vivid settings and details. Now, for the first time, fans of this blockbuster saga can fill in the blanks and marvel as this meticulously imagined universe comes to life, one sword, sigil, and castle at a time. The perfect gift for fans of George R. R. Martin's A Song of Ice and Fire and HBO's Game of Thrones, this one of a kind colouring book features forty-five illustrations.