"I'm dreaming of a white Christmas…." This time of year is strongly associated with idyllic images of snowy landscapes, frosty breath, icy window ferns, winter woollies and steaming hot drinks. For those of us in the Southern Hemisphere these are the stuff of fairytales, but in places like Finland in Northern Europe, it is the norm.
I grew up in Finland and only recall one childhood Christmas without snow. Now I live in Melbourne (Australia) and have to make do with paper snowflakes such as these:
Visiting Finland
Winter is a great time of year to visit Finland as it really is the true winter wonderland. Here are just some ideas for what to see and do in Finland in winter:
For a true "Frozen" experience, you cannot go past the gigantic Snow Castle in Kemi. You can even stay there overnight in the Snow Hotel!
For more snow inspiration, check out these destinations and ideas.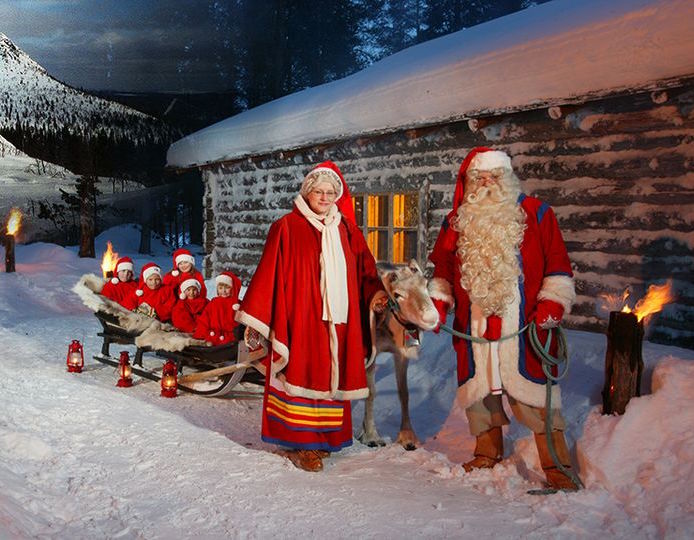 For those who believe in the magic of Santa Claus (a.k.a. Father Christmas, or Joulupukki in Finnish); he welcomes you to visit his home near the Arctic Circle in Finland. He may be a little busy bringing cheer and happiness to children everywhere around Christmas time, but is more than happy to hear your Christmas wishes all year round.
Aurora Borealis – The Northern Lights
If it is magic you are after, not much compares to the Northern Lights, Aurora Borealis. They are visible on roughly 200 nights a year in Finnish Lapland and the further North you go, the better your chances of seeing them. You can learn more about it here or if you cannot quite justify the cost of flying to Lapland, this coffee table book has some stunning images:
Now before you book your tickets, here are some useful resources to help you scratch that travel bug bite and prepare for the trip!