We've recently added some features to Lists on Booko to make them more easily shared with friends and colleagues or anyone on the internet.
Discoverability
Lists now have an option to be discoverable to other Booko users. Marking a list as discoverable will add the list to the Discover More Lists page. You can find a list to these discoverable lists by clicking on "Lists → Discover More Lists".
To set a list to be discoverable, edit your lists and find the privacy settings, then set your list to Discoverable.

List Sharing
You can also set a list to be shareable – this makes the list public, but doesn't advertise the list on the Discoverable page. When you're viewing a list which is shareable (or discoverable), you can copy the URL and send it to friends – they'll be able to view your list and follow it if they want to keep up with books you add to your list.
List Following
When you discovered an interesting list, or when a list has been shared with you, you can 'Follow' it. Following a list is like bookmarking it. You can find the list of your followed lists under your Profile → Follows.
Lists which are Shared or Discoverable can also be followed with an RSS Reader – any new items added to the list will show up as a new article in your feed reader.
List Suggestions
To make lists actually collaborative, your fellow Booko users can now send you suggestions for your discoverable or sharable lists. This feature can be switched on from the list edit page where you can enable "Accept Suggestions".

When a fellow Booko user is browsing one of your lists which accepts suggestions, they're presented with a list of their recently viewed products or works or series which they can suggest you add to your list. They can also see if their previous suggestions were accepter or rejected.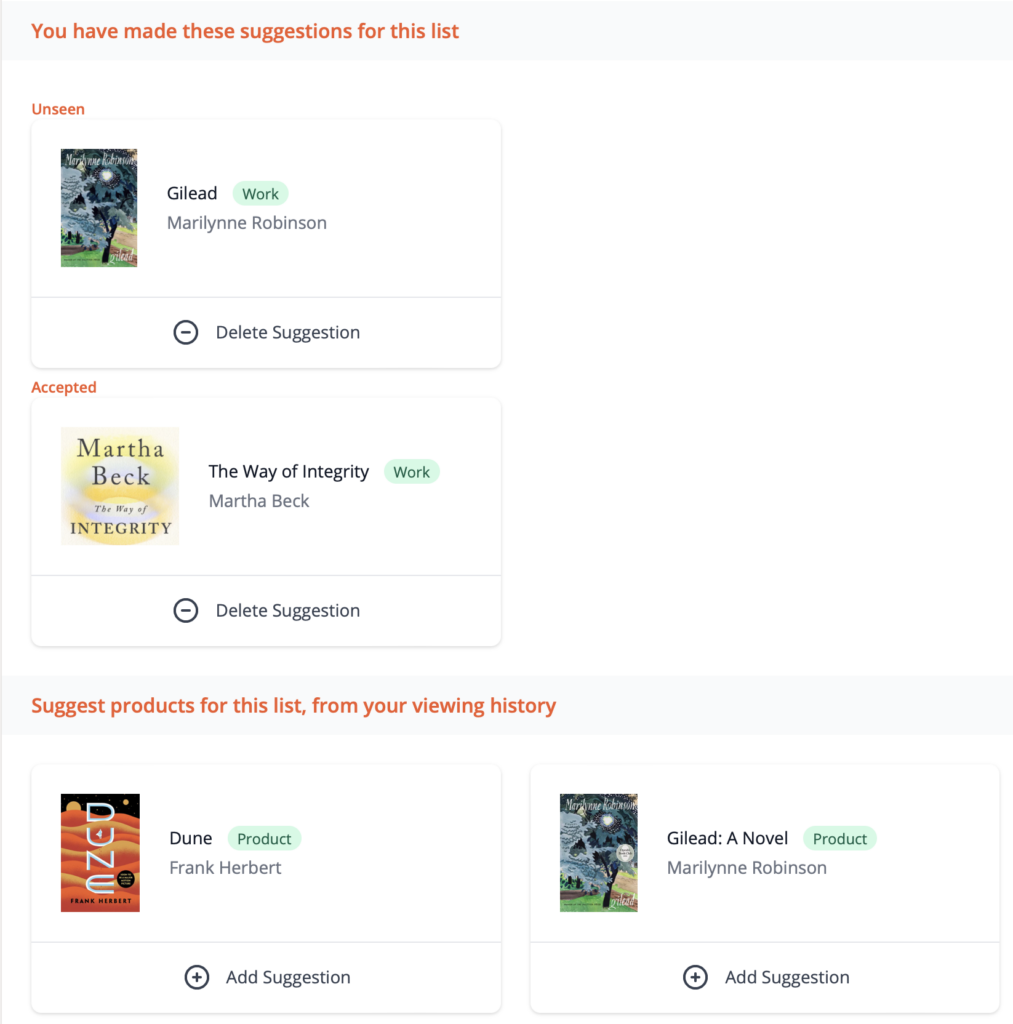 When you add a suggestion to a list, the list owner will see them and can accept or reject them.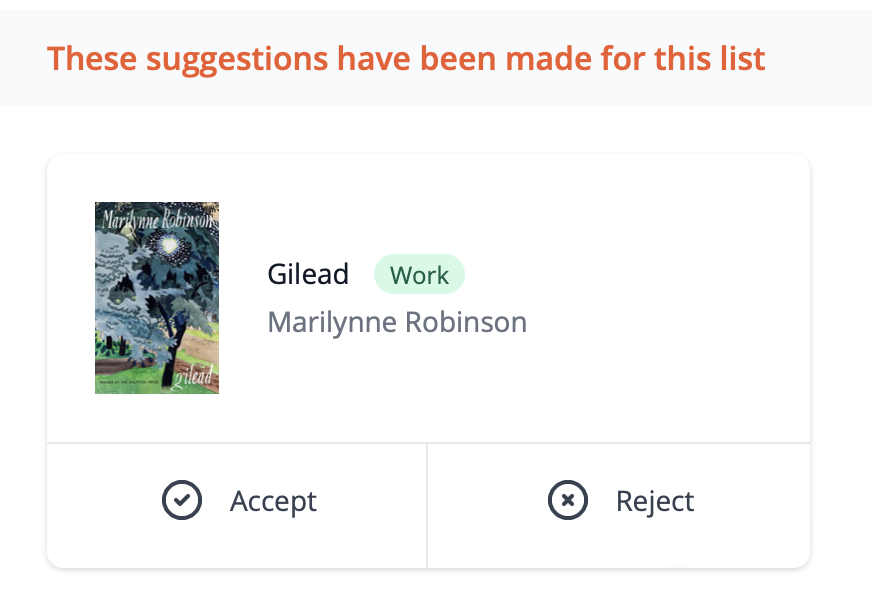 May your collaborations be fruitful!