Self Help books are a growing trend. Similar to 'hope in a jar' sold at cosmetics counters, buying Self Help books seems like an easy road to becoming richer, thinner and more successful.  They have always been my guilty pleasure: not something I will take out and read on the train but definitely suitable holiday reading.  This collection of Self Help books is a little different.  They are cooler and have a bit of attitude.  They are less 'new-agey' and more authentic and un-apologetic.  Here are our recommendations for socially acceptable Self Help books: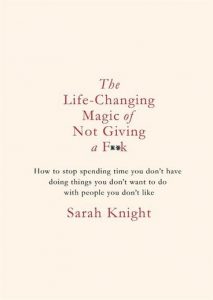 The Life-Changing Magic of not giving a F**k by Sarah Knight
Deserving an award for best book title of the year goes to Sarah Knight for her clever take on Marie Kondo's book 'The Life Changing Magic of Tidying'.  Perfect for people who spend enormous amounts of time and energy worrying about things they need not, this book is an hysterical, practical two-step:  'Not Sorry' method for mental decluttering that enables you to focus your time and energy on things that really matter.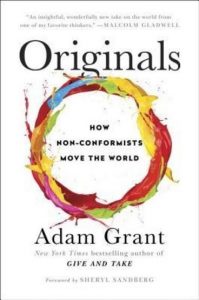 Originals: How Non-Conformists Move the World by Adam Grant
What makes an innovator?  Adam Grant debunks some of the more common myths surrounding entrepreneurs in this book.  Some of these include success in one area does not necessarily mean success is guaranteed in another and that innovators are happy to throw away everything in pursuit of their dream.  Interestingly, Grant also links internet browser choice to success (good news for Chrome and Firefox fans).  A great read for unpicking the brain of the non-conformist.
Live the Best Story of your Life by Bob Litwin
Bob Litwin is a leading performance coach on Wall Street and former World Champion tennis player.  Litwin spent thousands of hours researching from the best minds in the field of human potential.  Believing that the mode of storytelling is incredibly strong, Litwin formats the book into 33 personalised coaching sessions, underpinned by powerful stories.  Want a new story?  Litwin shows you how to put your old stories in your past and discover the excitement and energy of your new story.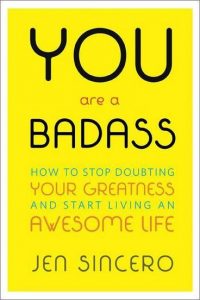 You are a Badass: How to Stop Doubting your Greatness and Start Living an Awesome Life by Jen Sincero
A no-nonsense and practical approach to shifting the mental barriers that prevent success, 'You are a Badass' is full of humour, sage advice and inspiring stories.  Touted as the self-help book for people that aren't huge fans of the genre, this book is a great tool for people to help regain perspective in their lives.  The principles in the book might be basic but its humour and personality make it all the more powerful.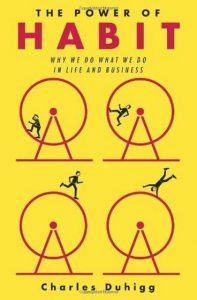 The Power of Habit: Why We Do What We Do In Life And In Business by Charles Dugigg
Dugigg is an award-winning New York Times business reporter.  In 'The Power of Habit', Dugigg examines the scientific principles of how habits are created.  Then, he explains why they exist and how we can change them. Considering much of our lives are based on habits, the premise of the book is incredibly simple, but powerful. The keys to losing weight and performing at our upmost abilities are found in creating high-performing habits.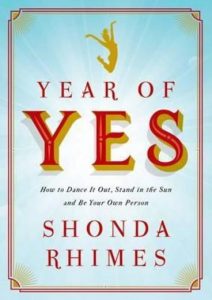 Year of Yes: How to Dance it Out, Stand in the Sun and Be your Own Person by Shonda Rhimes
Rhimes is the hugely talented creator of 'Grey's Anatomy', and 'Scandal', as well as the Executive Producer of 'How to Get Away with Murder.'  In this book she chronicles how saying yes to everything for one year changed her life.  There have been mixed reviews of this book (some have felt it was self indulgent), however, we liked the stories about balancing work and personal life (Rhimes has three children and an exceptionally busy career).  How can your life benefit from opening yourself up to new experiences?
For more Self Help picks, check out our Pinterest board.