I think just about everyone has flirted with this, haven't they?  I still have a screenplay for a TV series floating around in my head.  I am POSITIVE it will be a huge hit, if only audiences weren't so stuck on reality TV.  One of my friends went on so many dates in one year that I convinced her to write a book about it.  And on it goes…..
If you have some great ideas for writing, whether it's writing a blog, a novel or a TV series like me, there is a book to help inspire you and guide you.  Some of my favourites in this list include hearing advice from some of the masters themselves.  We need to start with a book that appeared on my bookshelf when I was about 10 (odd gift for a child) but it was pretty useful during creative writing classes: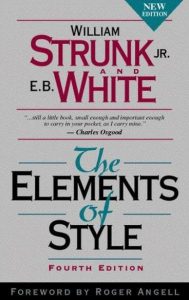 The Elements of Style by William Strunk Jr and E.B. White
This book is an essential part of your 'books on writing' collection.  It contains the basics: grammar, writing in your active voice and omitting superfluous words.  This book's unique tone, wit and charm have conveyed the principles of English style to millions of readers. Use the fourth edition of "the little book" to make a big impact with your writing.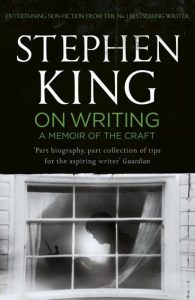 On Writing: A Memoir of the Craft by Stephen King
Part of what makes this book so entertaining is hearing about King's own rags-to-riches story.  Find out what books and films influenced the young writer, his first idea for a story and the true life tale that inspired Carrie. King gives an excellent masterclass on writing – how to use the tools of the trade from building characters to pace and plotting as well as practical advice on presentation.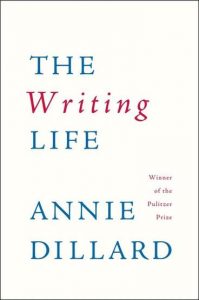 The Writing Life by Annie Dillard
Largely accepted to be one of the best books about writing, The Writing Life is brutal in its honesty about the difficulty of the writing process.  Dillard encourages you to carve up your most 'perfect paragraphs' if they don't do their job, which is to communicate the entirety of the idea.  "This writing that you do, that so thrills you, that so rocks and exhilarates you, as if you were dancing next to the band, is barely audible to anyone else."
Mother Tongue: English and how it got that way by Bill Bryson
It's crucial for any writer to understand their own language.  Bryson steers us through why island, freight, and colonel are spelled in such unphonetic ways, why four has a u in it but forty doesn't, plus bizarre and enlightening facts about some of the patriarchs of this peculiar language.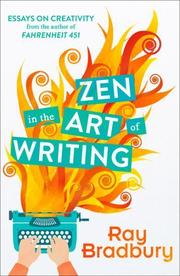 Zen in the Art of Writing by Ray Bradbury
While there are plenty of books that talk to the challenges of writing, Bradbury's enthusiasm for writing is infectious.  That's what makes this book such enjoyable reading.  In a series of essays, Bradbury discusses his career and his compulsion to write. Nine essays discuss the joy of writing, the writing process, inspiration, creativity, and the circumstances surrounding the writing of several of his works.  "Think of Shakespeare and Melville and you think of thunder, lightning, wind.  They all knew the joy of creating in large or small forms, on unlimited or restricted canvasses. These are the children of the gods. They knew fun in their work. No matter if creation came hard here or there along the way, or what illnesses and tragedies touched their most private lives. … If you are writing without zest, without gusto, without love, without fun, you are only half a writer."  Brilliant.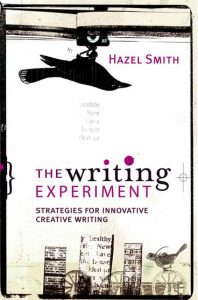 The Writing Experiment by Hazel Smith
Finding inspiration to write creatively can be one of the most challenging aspects of the writing process.  Experienced writing teacher Hazel Smith demystifies the process of creative writing, providing exercises and examples to show how it can be systematically learnt.
More tips for aspiring writers can be found on our Pinterest board, Tips for Writers!