Books are probably the easiest present to wrap, thanks to their wrapping friendly shape,  and to boot, they are a delightful present to receive.
Why not add a little flair to how you wrap yours this year.
We've scoured the magical land of Pinterest for ideas and are hoping to see a few of these beauties waiting for us under the tree this year.
Classic Black and White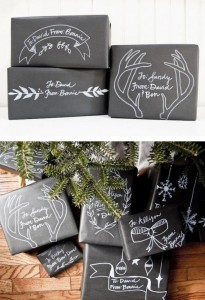 Add a little something from the garden
Wrapping to match the content
A little extra excitement for the children
Newspaper art – if you have a little more creative flair (or time on your hands!).
We wish you a wonderful festive season and hope you, too, receive a book to escape with in these holidays.
From the Booko Team