Halloween is a great theme to explore with children starting to read. There's plenty of drama, scary costumes and twists in the tale. Explore the meaning behind Halloween and have some fun with this selection, aimed at the 6+ age group.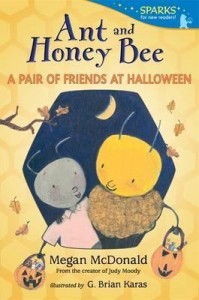 Ant and Honey Bee: A pair of friends at Halloween by Megan McDonald
From the Author of the very popular 'Judy Moody' series comes the 'Ant and Honey Bee' series. The ant and honey bee are great friends and explore seasonal events together, such as Halloween. This book covers topics such as 'what makes a great pair' and 'what goes together' as the duo collaborate on fun costume ideas.
Mercy Watson: Princess in Disguise by Kate DiCamillo
Mercy Watson books feature colourful characters and beautiful illustrations. Persuaded by the word "treating" to dress up as a princess for Halloween, Mercy the pig's trick-or-treat outing has some very unexpected results. This Halloween reader is full of humour, hijinks, tricks and treats.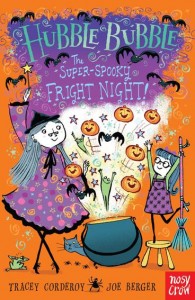 Hubble Bubble: The Super-Spooky Fright Night by Tracey Corderoy
Three more fabulously funny stories in one book, about a glorious granny, a little girl, a nervy black cat and a great deal of mayhem. A varied layout and illustrations on every page helps children navigate the reading experience. Frighteningly funny!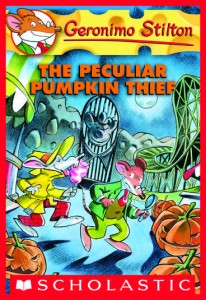 The Peculiar Pumpkin Thief by Geronimo Stilton
When all the pumpkins in New Mouse City disappear days before Halloween, Geronimo and his detective friend Hercule Poirat investigate, as all the mice in the city receive invitations to a mysterious party. Geronimo Stilton books are incredibly popular and really bring the text to life for new readers through use of colour and varied fonts. We are huge fans of Geronimo Stilton at Booko.
The Cemetery Dance by Lucy George
Once a century on Halloween, the creatures of the night gather for the cemetery dance. Sounds spine chilling! With minimal copy and stunning illustrations that take up ¾ of the page, this phonics reader is a great option for a first chapter book. It also forms part of a structured reading program that takes children through pairs and groups of letters, which improves reading and spelling ability, and overall confidence which is so important at this level.