The sporting autobiography is often about the motivation, the sacrifice and the drive that it takes to succeed at such high levels of professional sport. We have included 5 of our favourites, including some controversial characters: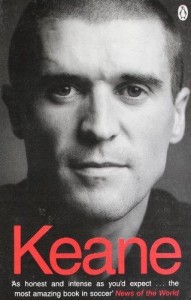 Keane: The Autobiography by Roy Keane
Roy Keane, captain of Manchester United and the Irish national team, was born in Cork in 1971. He signed for Manchester United from Nottingham Forest in 1993. In 2000 he was awarded the PFA Player of the Year 2000. His footballing intelligence and fierce determination helped Ireland to qualify for the 2002 World Cup. But his passion has sometimes given rise to the wrong kind of headlines. His commitment to winning has led to violent confrontation on the pitch and controversy off it.
Open: An Autobiography by Andre Agassi
A candid memoir by the tennis champion includes coverage of his Grand Slam wins, establishment of a charitable foundation for underprivileged children and marriage to Stefanie Graf.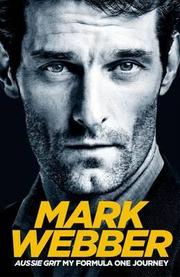 Aussie Grit: My Formula One Journey by Mark Webber
In the exhilarating, high-stakes world of Formula One, only the fastest make it to the top. And no one knows this better than Australian Formula One legend Mark Webber. His career in F1 stretched for an incredible eleven years, seeing him garner thirteen poll positions, earn forty-two podiums and win nine races including the crown jewel of F1, the Monaco Grand prix, twice. But there's more than F1 to the story of the boy from Queanbeyan. In this candid book, Webber divulges the personal struggles that formed his Aussie grit character and reveals for the first time what really went down at Red Bull and the truth behind his rivalry with teammate Sebastian Vettel. From his near career-ending injury in 2008, his breakthrough 'not bad for a number two driver' win in 2009 to the 'Multi 21' controversy of 2011 and his new beginning with Porsche and the challenge of Le Mans 2014, Mark Webber pulls no punches in this captivating, personal story.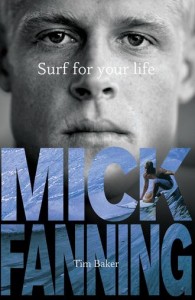 Surf for your Life by Mick Fanning
Two-time world champion surfer Mick Fanning may only be twenty-eight, but he's already experienced more than most of us ever will. How does it feel to lose a brother? Win a world title? Rip your hamstring muscle clean off the bone? Weave through a zippering Superbank barrel for twenty to thirty seconds or paddle over the ledge at places like Pipeline and Teahupo'o?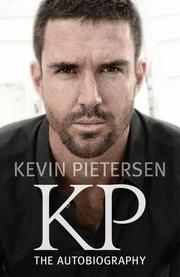 KP: The Autobiography by Kevin Pieterson
The fascinating life story of professional cricketer Kevin Pietersen, MBE, from his childhood in South Africa to his recent experiences as one of the leading lights in the world of international cricket. Kevin was dropped from the England squad in February of this year, seemingly calling time on an international career that began nearly ten years earlier.