Whether you're planning a beach holiday or just want to find a relaxing escape at home, dive into these reads for some alone time. Here are some great Chick Lit options that have been released over the last year: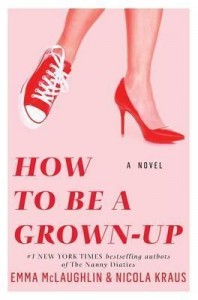 How to be a grown up by Emma McLaughlin and Nicola Kraus
From bestselling authors Emma McLaughlin and Nicola Kraus comes a timely novel about a forty-something wife and mother thrust back into the workforce, where she finds herself at the mercy of a boss half her age. Rory McGovern is entering the ostensible prime of her life when her husband, Blake, loses his dream job and announces he feels like "taking a break" from being a husband and father. Rory is then, without warning, single-parenting two kids and re-entering the workforce for the first time in years.
China Rich Girlfriend by Kevin Kwan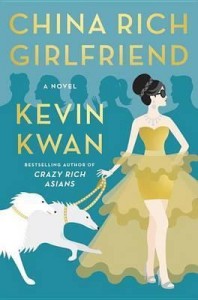 Kevin Kwan, bestselling author of Crazy Rich Asians, is back with a wickedly funny new novel of social climbing, secret e-mails, art-world scandal, lovesick billionaires, and the outrageous story of what happens when Rachel Chu, engaged to marry Asia's most eligible bachelor, discovers her birth father.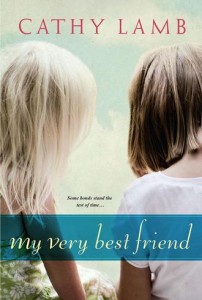 My Very Best Friend by Cathy Lamb
From a childhood friendship sustained over years and distance, to a journey of discovery, Cathy Lamb's poignant novel tells of two women whose paths converge with unforeseen results – and reveals the gift of connection, and the challenges that can change everything for the better…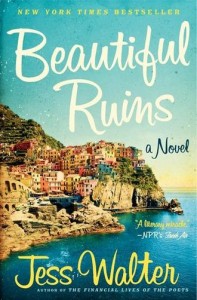 Beautiful Ruins by Jess Walter
The story begins in 1962. On a rocky patch of the sun-drenched Italian coastline, a young innkeeper, chest-deep in daydreams, looks out over the incandescent waters of the Ligurian Sea and spies an apparition: a tall, thin woman, a vision in white, approaching him on a boat. She is an actress, he soon learns, an American starlet, and she is dying. And the story begins again today, half a world away, when an elderly Italian man shows up on a movie studio's back lot—searching for the mysterious woman he once met…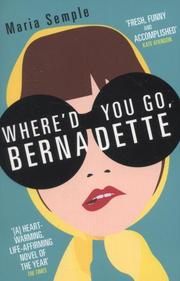 Where'd You Go, Bernadette by Maria Semple
Bernadette Fox is notorious. To her Microsoft-guru husband, she's a fearlessly opinionated partner; to fellow private-school mothers in Seattle, she's a disgrace; to design mavens, she's a revolutionary architect, and to 15-year-old Bee, she is a best friend and, simply, Mom. Then Bernadette disappears. It began when Bee aced her report card and claimed her promised reward: a family trip to Antarctica. But Bernadette's intensifying allergy to Seattle–and people in general–has made her so agoraphobic that a virtual assistant in India now runs her most basic errands. A trip to the end of the earth is problematic. To find her mother, Bee compiles email messages, official documents, secret correspondence–creating a compulsively readable and touching novel about misplaced genius and a mother and daughter's role in an absurd world.