Rounding out the last 7 titles of the Man Booker Prize Longlist are stories centred on family, loss, haunted histories and re-imagined futures.  Enjoy.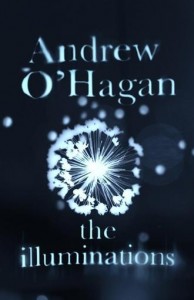 Andrew O'Hagan (UK) – The Illuminations
How much do we keep from the people we love? Why is the truth so often buried in secrets? Can we learn from the past or must we forget it? The Illuminations, Andrew O'Hagan's fifth novel, is a beautiful, deeply charged story about love and memory, about modern war and the complications of fact. Standing one evening at the window of her house by the sea, Anne Quirk sees a rabbit disappearing in the snow. Nobody remembers her now, but this elderly woman was in her youth a pioneer of British documentary photography. Her beloved grandson, Luke, now a captain with the Royal Western Fusiliers, is on a tour of duty in Afghanistan, part of a convoy taking equipment to the electricity plant at Kajaki. Only when Luke returns home to Scotland does Anne's secret story begin to emerge, along with his, and they set out for an old guest house in Blackpool where she once kept a room.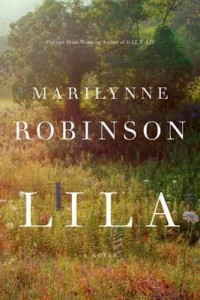 Marilynne Robinson (US) – Lila
Lila, homeless and alone after years of roaming the countryside, steps inside a small-town Iowa church – the only available shelter from the rain – and ignites a romance and a debate that will reshape her life. She becomes the wife of a minister and widower, John Ames, and begins a new existence while trying to make sense of the days of suffering that preceded her newfound security.
Anuradha Roy (India) – Sleeping on Jupiter
A train stops at a railway station. A young woman jumps off. She has wild hair, sloppy clothes, and a distracted air. She looks Indian, yet she is somehow not. The sudden violence of what happens next leaves the other passengers gasping. The train terminates at Jarmuli, a temple town by the sea. Here, among pilgrims, priests and ashrams, three old women disembark only to encounter the girl once again. What is someone like her doing in this remote corner, which attracts only worshippers? Over the next five days, the old women live out their long-planned dream of a holiday together; their temple guide finds ecstasy in forbidden love; and the girl is joined by a photographer battling his own demons. The full force of the evil and violence beneath the serene surface of the town becomes evident when their lives overlap and collide. Unexpected connections are revealed between devotion and violence, friendship and fear, as Jarmuli is revealed as a place with a long, dark past that transforms all who encounter it. This is a stark and unflinching novel by a spellbinding storyteller, about religion, love, and violence in the modern world.
Sunjeev Sahota (UK) – The Year of the Runaways
The Year of the Runaways tells of the bold dreams and daily struggles of an unlikely family thrown together by circumstance. Thirteen young men live in a house in Sheffield, each in flight from India and in desperate search of a new life. Tarlochan, a former rickshaw driver, will say nothing about his past in Bihar; and Avtar has a secret that binds him to protect the chaotic Randeep. Randeep, in turn, has a visa-wife in a flat on the other side of town: a clever, devout woman whose cupboards are full of her husband's clothes, in case the immigration men surprise her with a call. Sweeping between India and England, and between childhood and the present day, this generous, unforgettable novel is – as with Rohinton Mistry's A Fine Balance – a story of dignity in the face of adversity and the ultimate triumph of the human spirit.
Anna Smaill (New Zealand) – The Chimes
The Chimes is set in a reimagined London, in a world where people cannot form new memories, and the written word has been forbidden and destroyed. In the absence of both memory and writing is music. In a world where the past is a mystery, each new day feels the same as the last, and before is blasphamy, all appears lost. But Simon Wythern, a young man who arrives in London seeking the truth about what really happened to his parents, discovers he has a gift that could change all of this forever.
Anne Tyler (US) – A Spool of Blue Thread
'It was a beautiful, breezy, yellow-and-green afternoon.' This is the way Abby Whitshank always begins the story of how she and Red fell in love that day in July 1959. The whole family on the porch, relaxed, half-listening as their mother tells the same tale they have heard so many times before. And yet this gathering is different. Abby and Red are getting older, and decisions must be made about how best to look after them and their beloved family home. They've all come, even Denny, who can usually be relied on only to please himself. From that porch we spool back through three generations of the Whitshanks, witnessing the events, secrets and unguarded moments that have come to define who and what they are. And while all families like to believe they are special, round that kitchen table over all those years we also see played out our own hopes and fears, rivalries and tensions of families – the essential nature of family life.
Hanya Yanagihara (US) – A Little Life
Moving to New York to pursue creative ambitions, four former classmates share decades marked by love, loss, addiction and haunting elements from a brutal childhood.