The Man Booker prize is focused on promoting the best writing in fiction. In 2013 the rules for submission to the Man Booker Prize changed to allow any novel written in English to compete (previously only UK publishers could submit manuscripts). This year there are 13 novels in contention from countries as diverse as Jamaica, Nigeria, Ireland and India. 5 of the 13 novels on the longlist are from US authors and only 3 from the UK.
Here are 6 of the longlist finalists: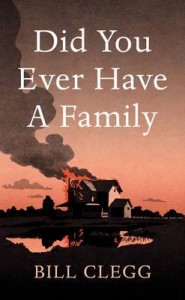 Bill Clegg (US) – Did You Ever Have a Family
This book of dark secrets opens with a blaze. On the morning of her daughter's wedding, June Reid's house goes up in flames, destroying her entire family – her present, her past and her future. Fleeing from the carnage, stricken and alone, June finds herself in a motel room by the ocean, hundreds of miles from her Connecticut home, held captive by memories and the mistakes she has made with her only child, Lolly, and her partner, Luke.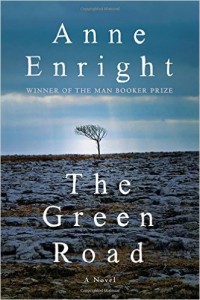 Anne Enright (Ireland) – The Green Road
A darkly glinting novel set on Ireland's Atlantic coast, The Green Road is a story of fracture and family, selfishness and compassion – a book about the gaps in the human heart and how we learn to fill them. The children of Rosaleen Madigan leave the west of Ireland for lives they never could have imagined in Dublin, New York and various third-world towns. In her early old age their difficult, wonderful mother announces that she's decided to sell the house and divide the proceeds. Her adult children come back for a last Christmas, with the feeling that their childhoods are being erased, their personal history bought and sold.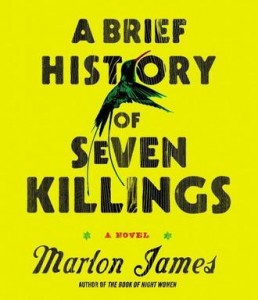 Marlon James (Jamaica) – A Brief History of Seven Killings
Marlon James combines masterful storytelling with his unrivaled skill at characterization and his meticulous eye for detail to forge a novel of dazzling ambition and scope.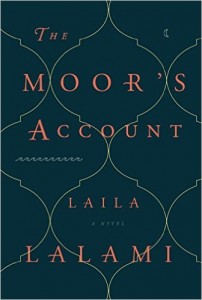 Laila Lalami (US) – The Moor's Account
Inspired by a true story, tells how Moroccan slave Estebanico barely survives his expedition to become the New World's first explorer of African descent, dealing with storms, disease, and hostile natives.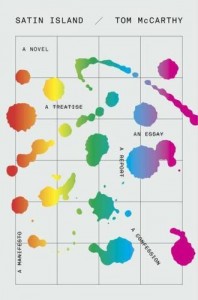 Tom McCarthy (UK) – Satin Island
Meet U. — a talented and uneasy figure currently pimping his skills to an elite consultancy in contemporary London. His employers advise everyone from big businesses to governments, and, to this end, expect their 'corporate anthropologist' to help decode and manipulate the world around them — all the more so now that a giant, epoch-defining project is in the offing. Instead, U. spends his days procrastinating, meandering through endless buffer-zones of information and becoming obsessed by the images with which the world bombards him on a daily basis: oil spills, African traffic jams, roller-blade processions, zombie parades. Is there, U. wonders, a secret logic holding all these images together — a codex that, once cracked, will unlock the master-meaning of our age? Might it have something to do with South Pacific Cargo Cults, or the dead parachutists in the news? Perhaps; perhaps not. As U. oscillates between the visionary and the vague, brilliance and bullshit, Satin Island emerges, an impassioned and exquisite novel for our disjointed times.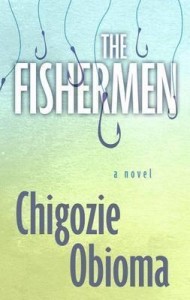 Chigozie Obioma (Nigeria) – The Fishermen
In a small town in western Nigeria, four young brothers – the youngest is nine, the oldest fifteen – use their strict father's absence from home to go fishing at a forbidden local river. They encounter a dangerous local madman who predicts that the oldest brother will be killed by another. This prophecy breaks their strong bond, and unleashes a tragic chain of events of almost mythic proportions. Passionate and bold, The Fishermen is a breathtakingly beautiful novel, firmly rooted in the best of African storytelling. With this powerful debut, Chigozie Obioma emerges as one of the most original new voices in world literature.