When you're busy packing for holidays, don't forget to pop a few good reads into your suitcase — ones that you won't want to put down. The Booko team have road-tested these reads poolside and think they will be the perfect companion to your relaxing break:
The Sunlit Night by Rebecca Dinerstein
Frances had read of a man who painted with only the colour yellow. He lived in the north of Norway. In the beautiful, barren landscape of the Far North, under the ever- present midnight sun, Frances and Yasha are surprised to find refuge in each other.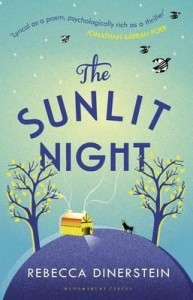 The Novel Habits of Happiness (An Isabel Dalhousie novel) by Alexander McCall Smith
Isabel Dalhousie is one of Edinburgh's most generous (but discreet) philanthropists – but should she be more charitable? She wonders, sometimes, if she is too judgmental about her niece's amorous exploits, too sharp about her housekeeper's spiritual beliefs, too ready to bristle in battle against her enemies.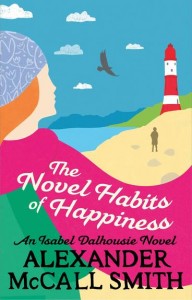 The Insider Threat by Brad Taylor
In the eighth action-packed thriller in the New York Times bestselling Pike Logan series, ISIS, the most maniacal terrorist organization the modern world has ever seen, is poised to make their most audacious strike yet. The United States has anticipated and averted countless attacks from terrorist groups–thanks in large part to the extralegal counterterrorist unit known as the Taskforce. But in The Insider Threat, a much more insidious evil is about to unfold…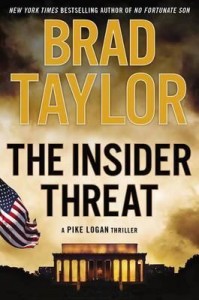 Go Set a Watchman by Nellie Harper Lee
Scout (Jean Louise Finch) has returned to Maycomb from New York to visit her father Atticus. She is forced to grapple with issues both personal and political as she tries to understand both her father's attitude toward society, and her own feelings about the place where she was born and spent her childhood.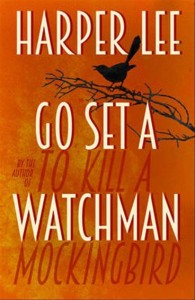 The Long Utopia (#4, The Long Earth) by Terry Pratchett
2045-2059. After the cataclysmic upheavals of Step Day and the Yellowstone eruption, humanity is spreading further into the Long Earth, and society, on a battered Datum Earth and beyond, continues to evolve. Now an elderly and cantankerous AI, Lobsang lives in disguise with Agnes in an exotic, far-distant world. He's convinced they're leading a normal life in New Springfield – they even adopt a child – but it seems they have been guided there for a reason.