Whenever you look at any best-seller list, there is going to be at least a few crime novels. More often the crime is murder and the novel is based around the investigation and eventual resolution. Murder is something that fascinates us, you just need to turn on the TV after 8pm to realise that. I think it's in part due to the mystery: who committed the crime? It's also the psychological analysis: what drives someone to commit such a crime?
Here are 5 of the best:
The Murder of Roger Ackroyd by Agatha Christie
Roger Ackroyd knew too much. He knew that the woman he loved had poisoned her brutal first husband. He suspected that she was being blackmailed. Then came the news that she had taken her own life. But, before he found all the clues, he was murdered.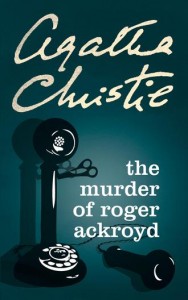 Rebecca by Daphne du Maurier
'Last night I dreamt I went to Manderley again . . .' Working as a lady's companion, our heroine's outlook is bleak until, on a trip to the south of France, she meets a handsome widower whose proposal takes her by surprise. She accepts but, whisked from glamorous Monte Carlo to brooding Manderley, the new Mrs de Winter finds Max a changed man. And the forbidding housekeeper Mrs Danvers forever keeps the memory of his dead wife Rebecca alive.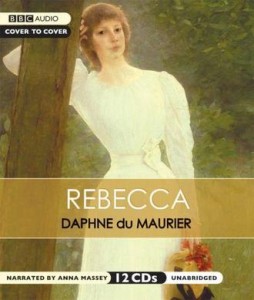 Miss Smilla's Feeling for Snow by Peter Hoeg
One snowy day in Copenhagen, six-year-old Isaiah falls to his death from a city rooftop. The police pronounce it an accident. But Isaiah's neighbour, Smilla, an expert in the ways of snow and ice, suspects murder. She embarks on a dangerous quest to find the truth, following a path of clues as clear to her as footsteps in the snow.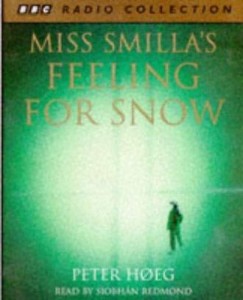 In Cold Blood by Truman Capote
Truman Capote's In Cold Blood is both a masterpiece of journalism and a powerful crime thriller. Inspired by a 300-word article in The New York Times, Capote spent six years exploring and writing the story of Kansas farmer Herb Clutter, his family and the two young killers who brutally murdered them.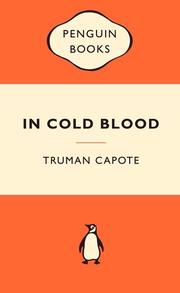 Misery by Stephen King
Paul Sheldon, author of a series of historical romances, wakes up in a secluded farmhouse in Colorado with broken legs and Annie Wilkes, a disappointed and deranged fan, hovering over him with drugs, an axe, a blowtorch and demanding he bring his fictional heroine back to life.