If you're going to write a blog about the best books of all time, you're not going to satisfy everyone, right?  It's also pretty important to separate out your personal favourites and get some perspective on how to calculate the 'importance' or significance of a book to a group of people.  The other considerations are, of course, how the perceived importance of a book might change over time – many books and other creative outputs have become of increased significance after their creator has passed away.  There are other things to bear in mind: Fiction/Non-Fiction?  So finding the best books of all time is a bit of a challenge.
Based on all of this, I decided that I needed a bit of help in order to put this list together.  A quick online search helped me discover a clever site called thegreatestbooks.org.  This site feeds in 107 'Best of' book lists from a range of trusted sources.  Then, an algorithm (smacks of legitimacy!) is used to calculate a list based on how many lists a book might appear on.  In the interests of fairness, I've decided to feature the top 3 books from both the Fiction and Non-Fiction categories.
So here it is…the most popular fiction book of all time is….
In Search of Lost Time by Marcel Proust.  
Was that on your list?  Nope, me neither.  The significance of this book is both its length (it is a novel in seven volumes) and also its theme of involuntary memory.  Involuntary memory is a subcomponent of your memory which means that everyday activities or 'cues' can evoke recollections of the past without actively trying to.  The novel has had a significant impact on 20th Century literature with many writers seeking to emulate it.  Edmund White said "[Proust] has supplied for the first time in literature an equivalent in the full scale for the new theory of modern physics."
The second most popular fiction book is: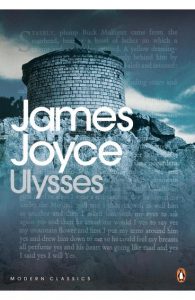 Ulysses by James Joyce
Now, I'm not going to claim to have read this book but I did start it like so many other people.  I did lug it around my Uni campus trying to look intelligent from time to time.  Finish it?  No, no I did not.  Ulysses was written between 1914 to 1921 and has survived  legal action and bitter controversy. An undisputed modernist classic, its verbal inventiveness and wide-ranging allusions confirm its standing as a monument to the human condition. Ulysses is the Latinised name of Odysseus, the hero of Homer's poem 'Odyssey'.  The novel establishes a series of parallels between the poem and the novel.  Its stream of consciousness technique, careful structuring and experimental prose make this book a testament to the Modernist movement.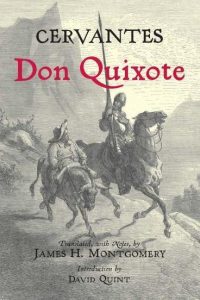 Don Quixote by Miguel de Cervantes
Don Quixote is a Spanish novel by Miguel de Cervantes Saavedra. It is considered to be one of the most influential novels of the Spanish Golden Age.  It features Mr Alonso Quixano, a member of the Spanish nobility.  Alonso reads so many romance novels that he loses his sanity and sets out to revive chivalry and right wrongs, bringing justice to the world.  Using the name Don Quixote de la Mancha, he recruits a farmer as his squire.  The beauty of this novel is its use of humour and literary techniques of realism, metatheatre and intertextuality.  Again, this work is hugely influential and is referenced in the works of 'The Adventures of Huckleberry Finn' by Mark Twain and Alexandre Dumas' 'The Three Musketeers', amongst others.
The most popular Non-Fiction book is:
Essays by Michel de Montaigne
In 1572 Montaigne retired to his estates in order to devote himself to leisure, reading and reflection. There he wrote his constantly expanding 'essays', inspired by the ideas he found in books from his library and his own experience. He discusses subjects as diverse as war-horses and cannibals, poetry and politics, sex and religion, love and friendship, ecstasy and experience. Above all, Montaigne studied himself to find his own inner nature and that of humanity.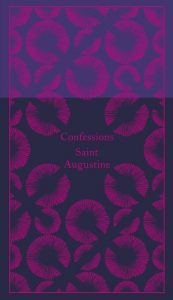 Confessions by St. Augustine
The son of a pagan father and a Christian mother, Saint Augustine spent his early years torn between conflicting faiths and world views. His Confessions , written when he was in his forties, recount how, slowly and painfully, he came to turn away from his youthful ideas and licentious lifestyle, to become instead a stanch advocate of Christianity and one of its most influential thinkers.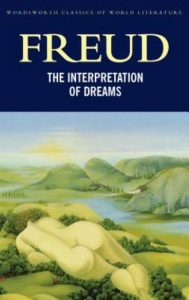 The Interpretation of Dreams by Sigmund Freud
References to 'The Interpretation of Dreams' abound in modern life.  Written in 1899 by psychoanalyst Sigmund Freud, the book was first published in an edition of 600 copies which did not sell out for 8 years.  Later gaining in popularity, seven more editions were published in Freud's lifetime.  The premise of the book is Freud's theory of the unconscious with respect to dream interpretation.  In it, he discusses what would later become the Oedipus complex.  Freud said of this work, "Insight such as this falls to one's lot but once in a lifetime."
To see what other books made the list, visit thegreatestbooks.org.