Michelle Hamer is the author of eleven books including the best-selling Australian novel, Gucci Mamas, and its follow-ups, Versace Sisters, Chanel Sweethearts and Armani Angels (which she co-wrote under the name Cate Kendall). She is also a regular contributor to The Age newspaper where she was previously an editor. More recently, she has written the 'Daisy' series of children's books. We were fortunate to speak with Michelle on the writing process: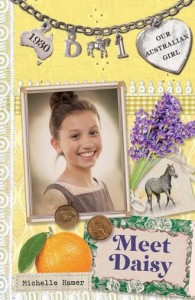 What piece of writing are you most proud?
I would have to say the Daisy books, which were published by Penguin last year as part of the Our Australian Girl series. The journalist in me enjoyed the research necessary to write historical fiction, and the writer in me enjoyed creating the story that brought the history to life. I'd had seven books published before this series, but this was the first children's fiction I had written, which fulfilled a lifelong dream to write for kids. I plan to continue writing in the children's genre. I have a new book coming out next year and am working on a new series.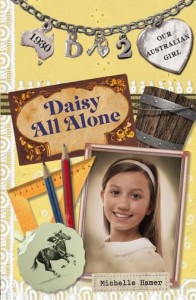 Do you base any of your characters on people you know?
Mostly the characters come from my imagination and from bits and pieces of other people.
Do you have a process that you use to develop your characters?
I create characters that I like, who I'd like to hang out with and enjoy getting to know as the story develops. I'm often surprised by what they do and say, but once I start writing I try to just go with it and see what happens. It's fun to create the nasty characters too, especially when I get to teach them a lesson during the story.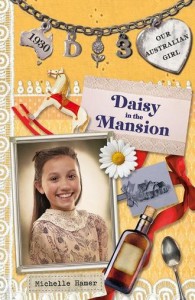 Your background is journalism. Is it difficult to move between fiction and editorial content?
It's a matter of shifting gears mentally and it's really lovely to be able to have the opportunity to do both. I find I use different parts of my brain to write fiction, non-fiction or journalism in book form. It's nice to have a smorgasbord of writing styles. Writing an article is so much faster than writing a book, so it's possible to get a quicker sense of achievement and feedback, but then the satisfaction of finishing a long form work and seeing it on a bookshop or library shelf is huge.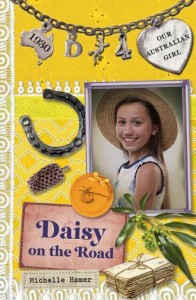 Do you use stream of consciousness as a method of writing? Or do you prefer other methods?
I start with a general plan and direction, I usually know the major plot points before I start, but once I get going I can find that the writing seems to happen without me thinking much about it, and that's scary at times. I'll be writing and writing, and thinking: "This is going to be drivel, I should stop," but I try to silence those inner critics and keep writing, and mostly it turns out well. It's a fascinating process. I try not to think about it too much in case it stops happening!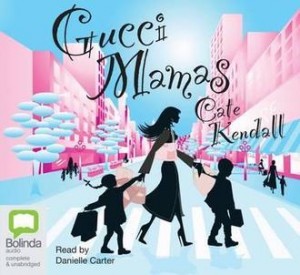 I sometimes think that I've lost the creativity I had when I was at school. What are your recommendations for getting that back?
Play, dance, sing, draw, read – immerse yourself in the creativity of others as much as possible. I think creativity can be contagious.
We tend to expect ourselves to always be doing something productive; but creativity needs space and time to flourish. Daydreaming is an excellent habit to foster.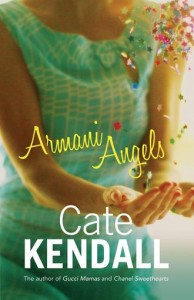 I know some people that want to get their first book published. Do you have any advice for them? What is the process like?
The best advice I have is to be tenacious, develop a thick skin and keep trying. It's becoming increasingly difficult to break into mainstream publishing, but technology has opened up lots of new forms of publishing, so in some ways it's easier than ever to share your work with an audience.
Sometimes people say: "Oh but all the stories have been told, there's nothing left to write". I don't agree. Your voice is unique, no one else can tell a story in your voice or from your perspective. That's a valuable asset.
If you are interested in attending one of Michelle's writing workshops, visit wordsmiths workshops.com.au