My Son's Kindergarten class have incorporated the concepts from the book 'Have you filled a bucket today?' into their everyday vernacular.  The book uses the metaphor of a bucket to explain how positive behaviours have an effect of 'filling' others' as well as your own bucket.  Negative behaviour has the opposite effect.
Books seem to be an easy way to teach values in a relatable way for children.  In today's blog we explore 6 popular books that teach positive behaviours in children: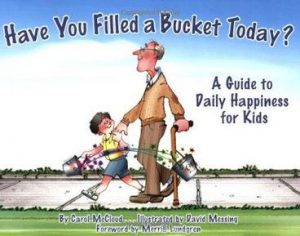 Have you filled a bucket today? by Carol McCloud
This award-winning book is based around the metaphor that everyone has an invisible bucket that can be filled or dipped into by a person's actions (or the actions of another towards this person).  Having such an easily relatable concept as a 'bucket' helps children understand the impact of their actions and words on others.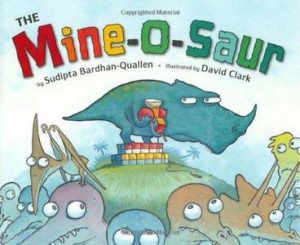 The Mine-O-Saur by Sudipta Bardhan-Quallen
Gosh, what a fantastic title for a book.  There is a mine-o-saur that lives in our house that could surely benefit from this book.  The mine-o-saur in this books grabs all the toys, blocks and snacks, shouting "Mine, mine, mine."  When will he learn the secret to making friends is sharing?  The value 'sharing is caring' is explored in this colourful and beautifully illustrated book.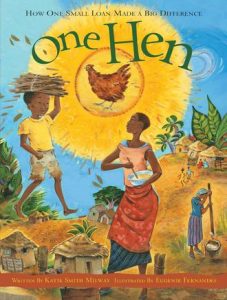 One Hen : How One Small Loan made a Big Difference by Katie Smith Milway
What I love about this book is how it teaches children about what life can be like for others, particularly in countries where affluence is not so prevalent.  Based on a true story, tells of how a poor Ghanaian boy buys a chicken through a community loan program, which eventually helps lift him, his mother, and his community out of poverty.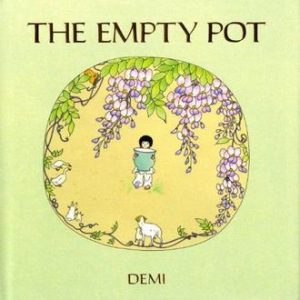 The Empty Pot by Demi
The value taught in this book is honesty, which can be challenging to model when you're trying to compete in a society that values winning above all else.  Set in China,  Ping is set a challenge by the Emperor to grow a flower from seeds that will never bear flowers.  When Ping admits that he is the only child in China unable to grow a flower from the seeds distributed by the Emperor, he is rewarded for his honesty.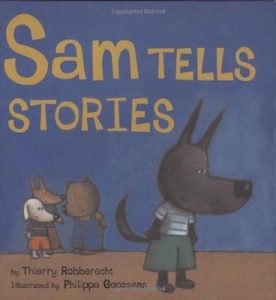 Sam Tells Stories by Thierry Robberecht
The best way to make new friends is to try and impress them, right?  This is certainly the case for a lot of children (including mine).  This book explores the process and how honesty is the best policy.  Sam tries to win his new classmates over by telling a story that isn't true.  When he is confronted with the truth, he decides to set the record straight and learns the benefits of honesty in the process.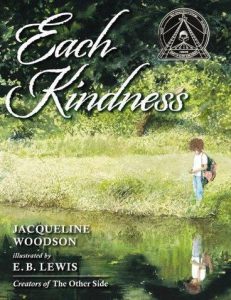 Each Kindness by Jacqueline Woodson
Is there anything more gruelling than the first day of school when you don't know a soul?  Maya tries to befriend Chloe who, in turn, makes fun of her shabby clothes and refuses to play with her.  Their teacher takes a lesson on kindness and Chloe realises that her behaviour has been wrong.  This book is beautifully written and illustrated.  It also doesn't end in the conventional way we are conditioned to expect books to.  There isn't a happy ending and Chloe learns that her opportunity to show kindness to Maya was lost.