Our lives are fast flowing and are becoming increasingly so.  In this digital age of capturing virtual Pokemons, streaming TV, social media, apps and games, it's worthwhile considering the impact all of this has on our reading levels.  Unsurprisingly, we do seem to be reading less: children under 13 still enjoy the act of reading a book but studies are showing a decline in reading after the onset of puberty.
So what are we missing out on?  The standard benefits of enjoying a book are relaxation, improvements in our literacy as well as its soporific effects.  But what if I told you it could help improve your creativity?  Creativity for Life recommends  reading books (as opposed to blogs, short stories or small passages of writing) as a way of 'turning on' your brain.
Experiencing different genres
20 minutes set aside each day to read different genres will gradually enable your mind to think differently and as such, your creativity will be released.  If you are a fan of a particular writing style, challenge yourself with another.
Building our concentration levels
There are so many channels that we have access to (mobile/social media/television etc) that we don't truly concentrate on a single thing at any given point in time.  We are becoming the kings and queens of multi-tasking – but at what expense?  Books have a way of truly absorbing our concentration like other channels can't.  The benefits of this are that, like any muscle, constant use will increase our concentration levels, which improves our creative abilities.
Improving our vocabulary
I was a prolific reader during Primary school in particular.  I also featured in the top end of town when it came to spelling tests.  The reason?  I discovered words I had never been taught in the classroom just from reading books.  This improved my spelling abilities as I came across and then unpicked these new words.  Reading improves our vocabulary like few channels can.  Constantly challenging ourselves by reading more complex texts and different genres will compound this effect.  That's something you can't get from Facebook.
Increasing brain functionality
Research that came out of Emory University in Atlanta, Georgia, has discovered that reading books increases connections in the brain which makes permanent neurological changes (like a muscle memory).
So there are a number of great reasons to pick up a book instead of your smartphone.  Here are our recommended reads that celebrate the art of reading: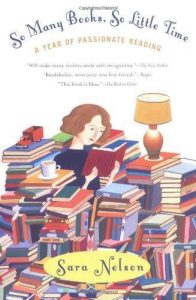 So Many Books, So Little Time: A Year of Passionate Reading by Sara Nelson
A self-described 'readaholic', Nelson's memoir highlights the interplay between our lives and the books we read.  "How do you choose your books?' my friends had asked. Less than a week into my project, I can now tell them the beginning of the truth. I don't always choose the books, I'll say. Sometimes the books choose me."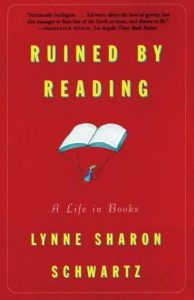 Ruined by Reading: A Life in Books by Lynn Sharon Schwartz
The author explores the role of books and literature in our lives, interweaving the story of her own Brooklyn childhood with memories of special books and thoughts on how books have shaped her world.  "Like the bodies of dancers or athletes, the minds of readers are genuinely happy and self-possessed only when cavorting around, doing their stretches and leaps and jumps to the tune of words."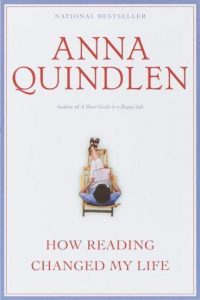 How Reading Changed My Life by Anna Quindlen
Quindlen provides her thoughts on the role that books and reading have played in her life.  She also discusses the importance of reading broadly with reference to some of the favourite books she has read. "Books became the greatest purveyors of truth, and the truth shall make you free."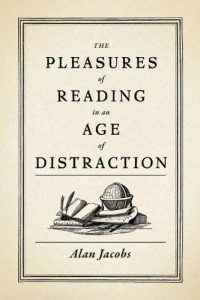 The Pleasures of Reading in an Age of Distraction by Alan Jacobs
In recent years, cultural commentators have sounded the alarm about the dire state of reading in America. Americans are not reading enough, they say, or reading the right books, in the right way. In this book, Alan Jacobs argues that, contrary to the doomsayers, reading is alive and well in America. There are millions of devoted readers supporting hundreds of enormous bookstores and online booksellers.
For further reading on books as brain food, visit our Pinterest page.