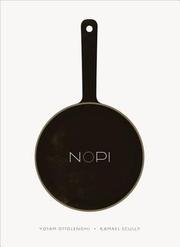 Nopi: The Cookbook by Yotam Ottolenghi
Nopi: The Cookbook features over 120 of the most popular dishes from Ottolenghi's wonderful restaurant NOPI. Written by Ottolenghi and his long time collaborator and Head Chef Ramael Scully, Ottolenghi's collection of recipes has been modified to make them accessible to the average home cook. This recipe book will challenge and inspire you to create some of the famous restaurant dishes we have heard so much about. His 'Persian Love Rice' sounds amazing!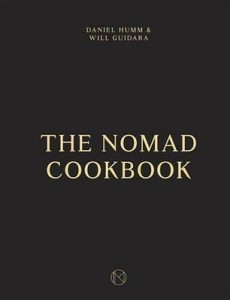 The NoMad Cookbook by Daniel Humm, Will Guidara, and Leo Robitschek
Daniel Humm and Will Guidara are owners of the innovative and beloved acclaimed restaurants Eleven Madison and The NoMad. Full of stunning photography, the book features 'genre-defying' recipes and also has a surprise cocktail recipe book at the back, making it an amazing collection of both sweet and savoury dishes as well as some funky cocktail recipes.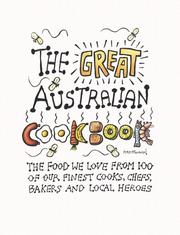 The Great Australian Cookbook  by Kylie Kwong, Charmaine Solomon, George Calombaris and Maggie Beer.
Penned as the 'Ultimate' Australian cookbook, this is a comprehensive collection of dishes from over 100 of Australia's best-loved cooks. Featuring 165 recipes from cooks, chefs, bakers and with beautiful original photography shot on location, this collection of quintessential Australian recipes is perfect for the home cook.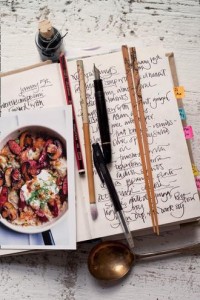 A Year of Good Eating by Nigel Slater
With a fresh, inspiring take on seasonal eating, 'A Year of Good Eating' is the third installment of Nigel Slater's classic Kitchen Diaries series. It explores the balance of eating well right throughout the year. Nigel Slater is one of Britain's best-loved Food writers and is the host of BBC's series 'One's Eating Together'. These book features beautifully simple recipes, such as roasted summer vegetables with sausages, quick baked eggs or a salmon pie with herb butter, making eating well both inspired and easy.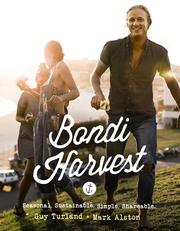 Bondi Harvest by Guy Turland and Mark Alston
From the super popular TV series of the same name, Bondi Harvest features over 100 recipes in its now famous casual cooking style. With a focus on seasonal flavours, whole foods and simple but beautiful recipes, this cookbook doubles as a coffee table book with its sumptuous photography.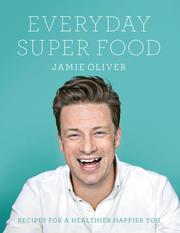 Everyday Super Food by Jamie Oliver
Partnering with a nutritionist for this book, Jamie Oliver has developed a range of recipes that are less than 400 calories (breakfast) or 600 (lunches and dinners) per portion. The recipes are low in salt and saturated fat. The theme of the book is having a 'balanced plate' combining the right amounts of protein, fruit and vegetables, carbohydrates, dairy and sugar/fat. This book complements the focus on nutrition and balanced eating that Jamie has, making it easy for people to plan and eat healthily.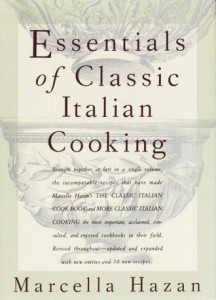 Essentials of Classic Italian Cooking by Marcella Hazan
If you want to purchase 1 book as your 'bible' of Italian cooking, this should be it.   Marcella Hazan is known as one of the best Italian cooking writers in the world. The beauty of this book is that it is aimed at every level of cook, from beginner to experienced. It has been featured in 'The Best 50 cookbooks' and is a true classic. Bellissimo!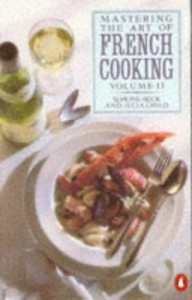 Mastering the Art of French Cooking by Julia Child
I was introduced to this book by the film 'Julie and Julia' starring Meryl Streep. That's how famous Julia Child is: she inspired a book. And a movie! First published in 1961, Child's book features more than 100 instructive illustrations and is literally a guide through each step of a recipe to its final creation.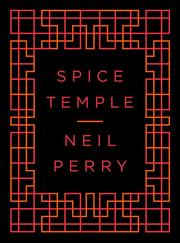 Spice Temple by Neil Perry
Spice Temple reveals the inspiration behind Neil's restaurant, of the same name and offers over 130 recipes for dumplings, hot entrees, Merah Putih noodles, seafood, vegetables, desserts and more. Perfect for those with a love of modern Chinese cooking.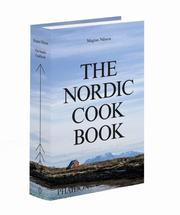 The Nordic Cookbook by Magnus Nilsson
Written by Magnus Nilsson, head chef of Sweden's Fäviken Magasinet restaurant. This book jumps head first into exploring the food of Denmark, Finland, Greenland, Iceland, Norway, Sweden and the Faroe Islands. There is a directory that helps you source ingredients to tackle the 700 recipes it features. This is a perfect gift for someone that has travelled or lived in these regions.