The E-Book is a publishing phenomenon that continues to increase in popularity.  Each month 3 million E-Books are downloaded.  The versatility of the E-book is that you can download hundreds of books to one device (E-Reader or Kindle) and have the books in your hands in a matter of minutes.  Writing and selling E-books is now one of the fastest growing businesses enterprises globally: the concept appeals to society's expectation of instant gratification.
Looking at Amazon's best-selling Kindle books of all time, there is a certain colour that dominates (I'm going all punny here) the list and it's ahem…grey.  E.L. James' series has taken out the first, second and fourth spots on the list.  I guess it makes sense reading these books on the kindle, much less conspicuous than taking a paperback on the train.  Not to make light of James' success, the author has obviously hit (there it goes again) a chord with a huge amount of readers, but for the purposes of ease, I'll group these books together.  The other E-Books making their way onto the list are modern classics.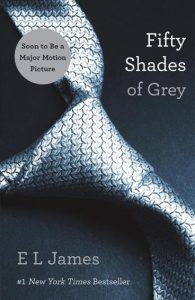 Fifty Shades of Grey, Fifty Shades Darker and Fifty Shades Freed by E. L. James
James' series is hugely controversial and seems to attract criticism from a vast range of social groups: literary enthusiasts and writers despise the fact that it's poorly written, feminists hate the weak lead female character, B&D fanatics criticise the way the sex is depicted and domestic abuse advocates protest the stalking, threats and manipulation in the books.  Despite all this, the series has outsold any other and has inspired a similarly panned movie.  Suggested theories for why the books have been incredibly popular are that due to the way the female character, Ana Steele, is written almost as a blank slate,  readers can project their own personalities onto her.  Regardless, this series is the first pornographic novel (soft or otherwise) to make it into mainstream bookshelves with such a following.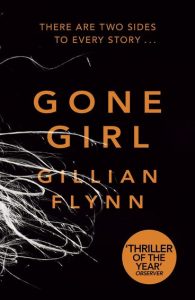 Gone Girl by Gillian Flynn
On a warm summer morning in North Carthage, Missouri, it is Nick and Amy Dunne's fifth wedding anniversary. Presents are being wrapped and reservations are being made when Nick's clever and beautiful wife disappears. Husband-of-the-Year Nick isn't doing himself any favours with cringe-worthy daydreams about the slope and shape of his wife's head, but passages from Amy's diary reveal the alpha-girl perfectionist could have put anyone dangerously on edge .  An action-packed thriller with a fantastic twist at the end.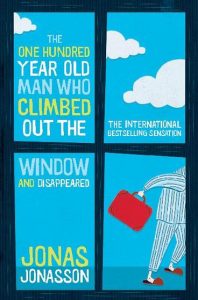 The One Hundred Year Old Man who Climbed out of the Window and Disappeared by Jonas Jonasson
Commencing with the one hundred year old birthday of Allan Karlsson, he is facing a huge party that he didn't want anyway.  Deciding to have no part in it, he decides to climb out of his window.  Thus begins a huge adventure involving criminals, murders, a suitcase of cash and police.  As the story unfolds, we learn about Allan's earlier life which involved him helping to make the atom bomb, befriend American Presidents, Russian and Chinese Leaders and participate in many key events of 20th Century history.  A warm, feel-good read.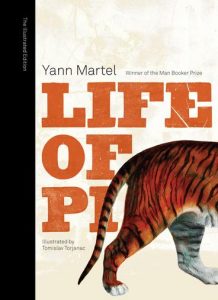 Life of Pi by Yann Martel
After the tragic sinking of a cargo ship, one solitary lifeboat remains bobbing on the wild, blue Pacific. The only survivors from the wreck are a sixteen-year-old boy named Pi, a hyena, a zebra with a broken leg, a female orang-utan – and a 450-pound Royal Bengal tiger. Since it was first published in 2002, Life of Pi has entered mainstream consciousness and remains one of the most extraordinary works of fiction in recent years.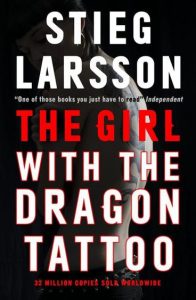 The Girl with the Dragon Tattoo by Stieg Larsson
Forty years ago, Harriet Vanger disappeared from a family gathering on the island owned and inhabited by the powerful Vanger clan. Her body was never found, yet her uncle is convinced it was murder – and that the killer is a member of his own tightly knit but dysfunctional family. He employs disgraced financial journalist Mikael Blomkvist and the tattooed, truculent computer hacker Lisbeth Salander to investigate. Published posthumously and going on to become an International Best Seller, this novel is evocative, incredibly well written and contains some great insights into the criminal mind.